Kallooriville is now open on Belmont's campus. Stop by for lunch or dinner, Sunday through Friday, 11-8 p.m. Finding a home in the Mesa Komal Café space on campus, Kallooriville gets its name from the Southern Indian and Sri Lankan language Tamil, with "kalloori" meaning "college". The new pop-up concept features South Indian cuisine and is run by two Nashvillian entrepreneurs, Niroop Prabhakar of 615Chutney and Kesav Govindan of Café India. Together these two have joined forces to create a unique short-term culinary experience for the Belmont community. 
The Kallooriville menu will feature curries, biryanis and other traditional South Indian fares to increase cultural awareness on campus as part of the larger Mesa Komal and Conexión Americas inclusive mission. "We thank the incredible teams from Café India, Belmont Dining, Mesa Komal Café and Conexión Americas for an amazing opportunity to bring nostalgic college-style Indian street food to Nashville," said the 615Chutney team on Instagram. Belmont's newest dining spot has been a cooperative effort, reflecting the driving force behind the Mesa Komal and Conexión Americas collectives.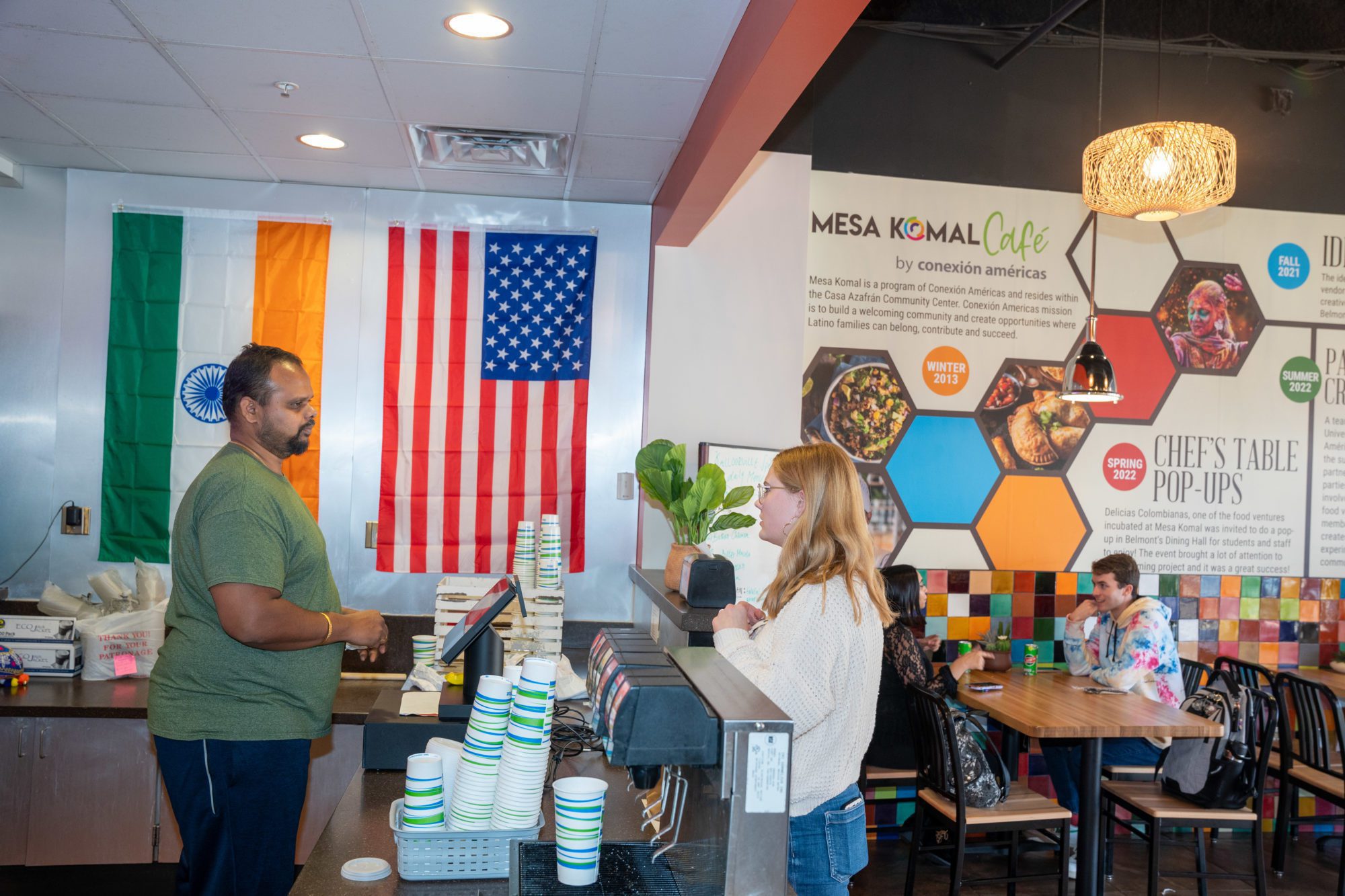 Conexión is the Spanish translation for "connection." Conexión Americas is a nonprofit co-founded by Belmont alumnus and professor of management and entrepreneurship, Dr. José González. Twenty years ago, González, Renata Sotó and María Clara Mejía created Conexión Americas to provide resources for Nashville's growing Latino and Hispanic community. The Nashville-based nonprofit has grown to serve more than 9,000 individuals and families each year, including the Mesa Komal Kitchen program, a culinary incubator and commercial kitchen at Conexión Americas. In September 2022, Mesa Komal Café opened a permanent retail home on Belmont's campus, hosting minority-owned businesses on rotation. 
Recognizing that Nashville is growing increasingly more diverse by the day, Conexión Americas, Mesa Komal and Belmont continue to champion intentional connection and cultural understanding in the Nashville community.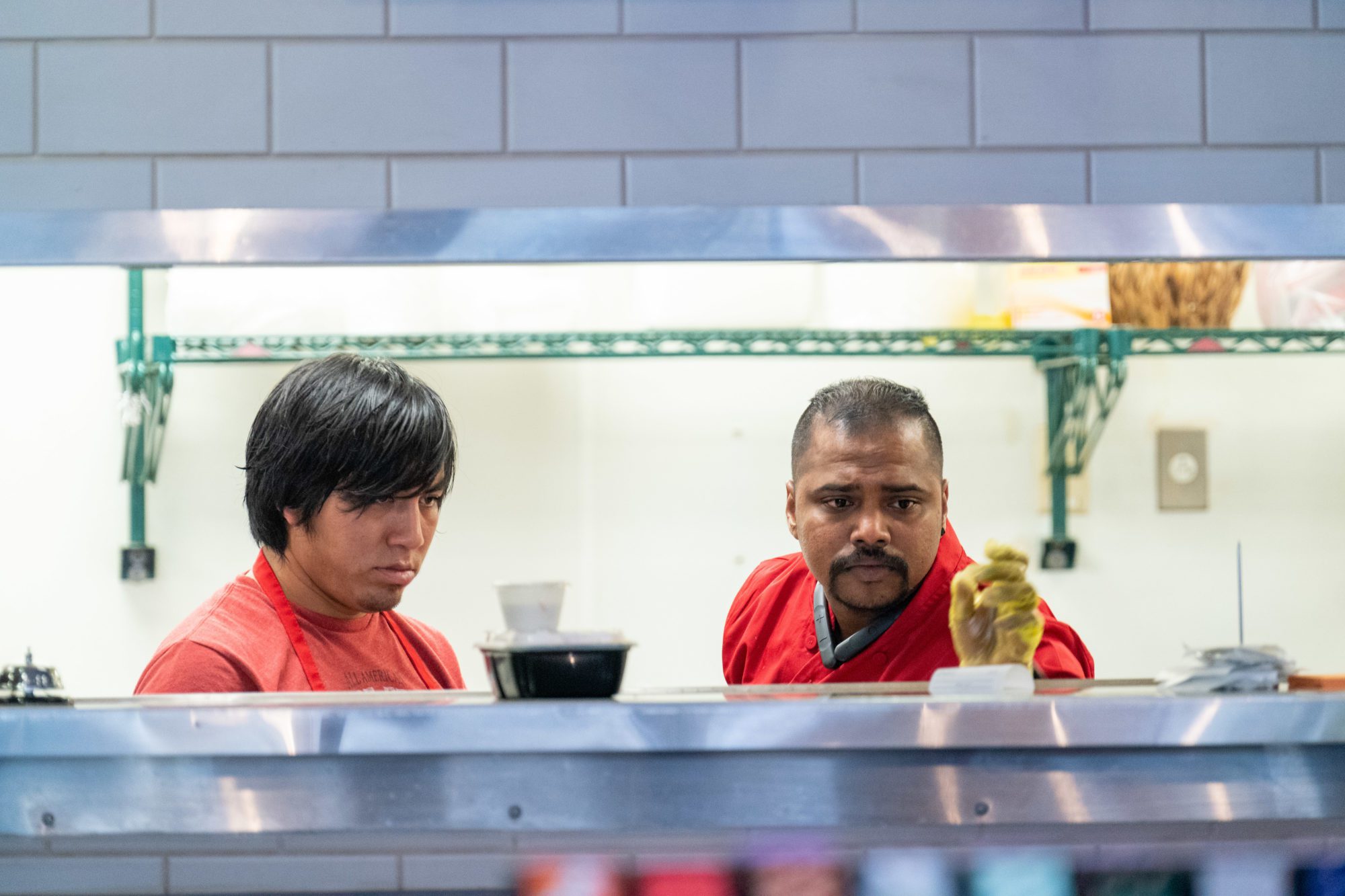 Gonzalez believes that this is only the start of the journey to create a welcoming and diverse environment at Belmont. "It's not only about the Latino and Hispanic community but the broader, underrepresented communities," he says. "Elevating the awareness that an institution like Belmont is supporting something like Mesa Komal Café is something that I hope is a legacy." 
Follow Mesa Komal Café happenings on Instagram.