Belmont University offers rigorous undergraduate and graduate liberal arts and professional degree programs in a creative and challenging academic environment with learning that is steeped in real world experience. Both scholars and teachers, Belmont faculty ground their active teaching in disciplinary expertise and professional achievement. Below are links to Belmont faculty sources, arranged by their areas of interest and expertise. To arrange interviews with any of the listed sources, please contact our staff:
TOPICS
BUSINESS AND THE ECONOMY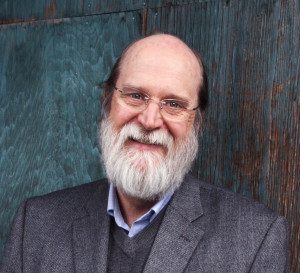 Dr. Jeff Cornwall
Jack C. Massey Chair and Professor of Entrepreneurship
Topics:  entrepreneurship, small business, venture capital, angel investing, SBA lending, bootstrapping
In 2013, Dr. Cornwall was named the Entrepreneurship Educator of the Year by United States Association for Small Business and Entrepreneurship (USASBE), an organization that also named Belmont as the National Model Undergraduate Entrepreneurship Program of the Year in 2008. Dr. Cornwall's blog, The Entrepreneurial Mind, is one of the most popular small business blogs on the web and was named by Forbes as a "Best of the Web" and is part of the Forbes blog network. It is also linked to by Entrepreneur, Inc., The Wall Street Journal and U.S. News and World Report.
---
ENTERTAINMENT AND MUSIC BUSINESS
Dr. Cheryl Slay Carr
Associate Dean, Curb College of Entertainment and Music Business
Topics: Intellectual property, copyrights, entertainment contracts, diversity in entertainment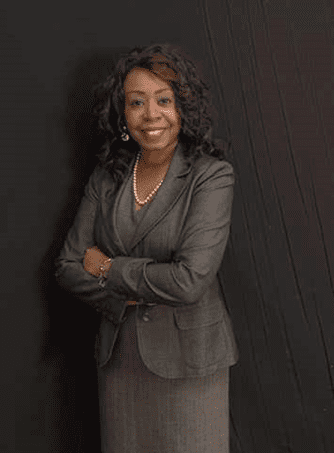 Cheryl Slay Carr is an Entertainment and Intellectual Property (IP) Attorney and Associate Professor of Music Business at Belmont University, where she teaches copyright law, entertainment contracts, and the Business of Jazz. Prior to transitioning to academia, Ms. Carr launched an entertainment and IP law firm with a particular focus on developing creative business and legal solutions for arts and entertainment professionals. She has over 12 years of experience in representing independent & emerging filmmakers, novelists, record companies, musicians, technology companies, visual artists, and other arts, technology and business professionals. A frequent presenter, writer and researcher, Ms. Carr is author of Music Copyright Law, a book written to provide in-depth coverage of copyright fundamentals as they apply to the music industry. She is a contributing author of Trademark Infringement Remedies, a practitioner-based book on the fundamentals of trademark law, and has authored numerous articles on matters ranging from strategies for success in the music industry, to funding film projects.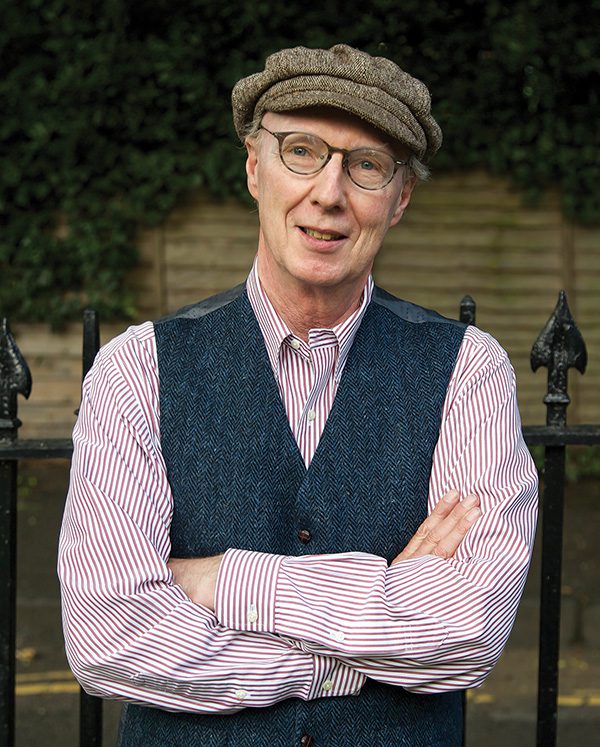 Dr. Don Cusic
Professor of Music Industry History and Professor of Music Business
Topics: Music business, music history
Don Cusic is one of the premier historians for country music in the nation. His books related to music/music history include Discovering Country Music; biographies of Roger Miller, Gene Autry, Eddy Arnold, Riders in the Sky and Hank Williams; the lyrics books of Merle Haggard, Johnny Cash and Willie Nelson; The Beatles and Country Music; The Cowboy in Country Music; Elvis and Nashville;Baseball and Country Music, Saved by Sound: A History of Gospel and Christian Music and The Encyclopedia of Contemporary Christian Music.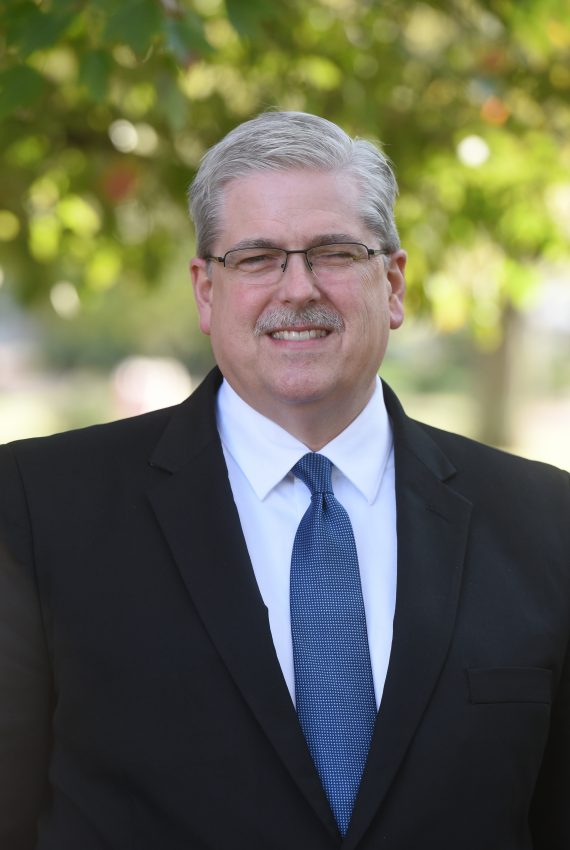 Dr. Stephen Eaves
Dean of the College of Visual and Performing Arts and Professor of Music
Topics: Arts advocacy and economic impact of the arts
Dean Eaves brings to his position more than 25 years of Arts leadership, teaching and performing experience. As a leader in the arts he has worked to cultivate partnerships in the community, develop advocacy for the arts, develop engaging arts education curriculum, and cultivating relevant, entrepreneurial career paths for student artists and performers. Dr. Eaves is actively engaged in the arts community as an advocate and board member. Eaves has been recognized for outstanding teaching in higher education settings and as a successful choral conductor and music educator.  He speaks regularly about arts advocacy and the economic impact of the arts.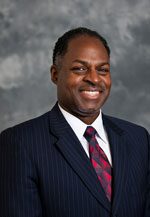 Loren Mulraine
Associate Professor of Law
Topics: Entertainment/copyright law
Loren Mulraine began his legal career as a government contracts attorney with the Federal Aviation Administration in Washington, D.C. before relocating to Nashville to practice entertainment law. His legal clients have included Grammy, Dove and Stellar award winners, gold, platinum and multi-platinum selling artists, producers and songwriters, as well as filmmakers, independent labels and management companies.
Before joining the law faculty at Belmont, Professor Mulraine taught for 14 years at Middle Tennessee State University, most recently serving as the Chair of the Department of Recording Industry. He served two non-consecutive terms as interim Associate Dean of the College of Mass Communication at MTSU and has also taught at Oakwood University in Huntsville, Alabama. Professor Mulraine has significant experience as a songwriter and independent gospel artist with four solo recordings, several group projects, and session work which includes the Grammy award-winning Andrae' Crouch project, Tribute: The Songs of Andrae' Crouch. Loren Mulraine received his B.A. from the University of Maryland, College Park and his J.D. from Howard University School of Law.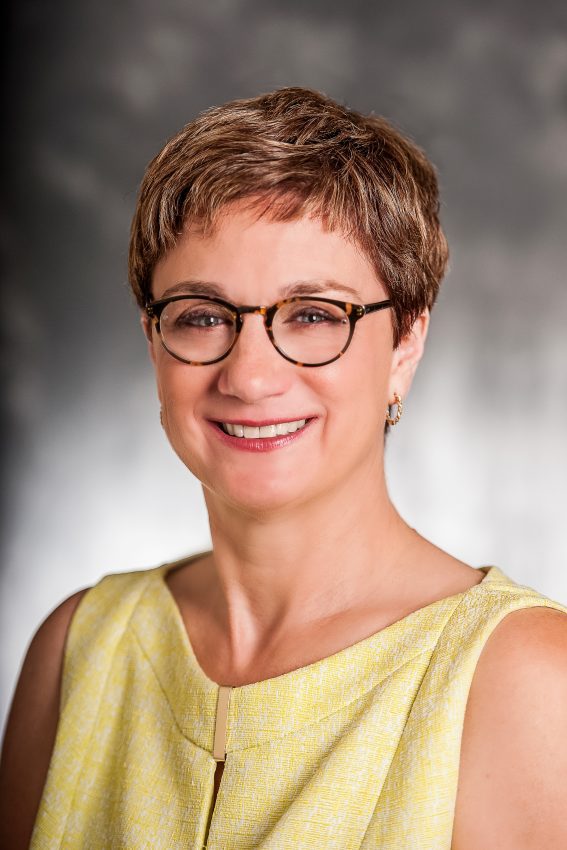 Dr. Sarita M. Stewart
Assistant Professor, Entertainment Industry Studies
Topics: Music/entertainment business
Dr. Stewart learned the business from the ground up, working with such top musical artists as Tim McGraw, LeAnn Rimes, Wynonna Judd, JoDee Messina and many other artists over the course of her 14-year employ at Curb Records.  Now an entertainment researcher, Dr. Stewart has varied research interests, including music consumption, video games, artist fandom and mood management. Her teaching expertise is in the areas of public relations, music marketing and consumer research. She has several published book chapters, including an essay on LeAnn Rimes' album Blue in Please Allow Me To Introduce Myself: Essays on Debut Albums(Ashgate).  Her most recent book chapter, "TV, Radio, and Music Research," written in collaboration with Dr. Louisa Ha of Bowling Green University and Jeff Green of Stone Door Media Lab, was published in Research Methods in Communication (Third Edition) (Vision Press).
---
ENVIRONMENTAL ISSUES
Travis Brandon
Assistant Professor of Law
Topics: Environmental Law
Prior to joining the Belmont faculty, Travis Brandon was an associate in the Energy & Environment group at Morrison & Foerster LLP in San Francisco, where he focused on complex regulatory litigation under major federal and state environmental laws including the Endangered Species Act, Clean Air Act, and NEPA. At Morrison & Foerster, Professor Brandon also maintained an active pro bono practice, where he advised clients such as the Nature Conservancy and the Environmental Defense Fund on issues ranging from conservation easements to marine spatial planning. Brandon graduated from Stanford Law School, where he also obtained an M.S. in the Emmett Interdisciplinary Program in Environment and Resources. Professor Brandon received his B.A. from Stanford University, where he was elected to Phi Beta Kappa. He earned his M.A. and M.Phil. in English literature at Yale University.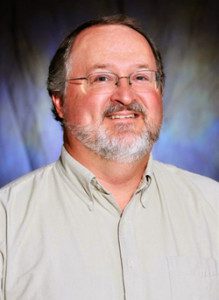 Dr. Steve Murphree
Professor of Biology
Topics: Entomology, ecology, science education, cicadas, other insects
Dr. Steve Murphree is an entomologist who can comment on insect and spider inquiries, including mosquito-borne and tick-borne diseases. He also serves each summer as an instructor at camps for children entitled "Beetles, Bugs and Butterflies" and serves as director of the Middle Tennessee Science and Engineering Fair.
---
HEALTHCARE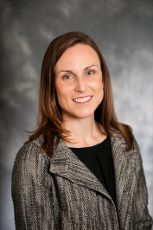 Deborah Farringer
Assistant Professor of Law
Prior to joining Belmont University College of Law, Professor Farringer's practice focused primarily on transactional matters for Vanderbilt University Medical Center, including analysis of contracts for compliance with applicable healthcare laws such as the Stark law, Antikickback statute, civil monetary penalties law, and the false claims act, physician practice acquisitions, joint ventures, general corporate governance and corporate maintenance issues, hospital operations, and real estate leasing and purchasing issues. Prior to joining Vanderbilt University, Professor Farringer was an associate at Bass, Berry& Sims PLC where she practiced in the firm's Healthcare Industry group.
At Belmont, Professor Farringer teaches Health Law, Business Associations, Health Care Fraud and Abuse, Health Care Business and Finance, and Biomedical Ethics. Professor Farringer graduated summa cum laude from the University of San Diego with a B.A. in History and received her Juris Doctorate from Vanderbilt University School of Law where she was a member of the Order of the Coif. While in law school, Professor Farringer served as the Senior Notes Editor for the Vanderbilt Law Review. Immediately following law school, Professor Farringer completed a judicial clerkship for Judge H. Emory Widener, Jr. of the United States Court of Appeals for the 4th Circuit in Abingdon, Virginia.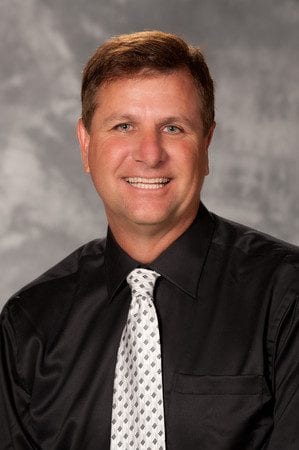 Dr. Mike Voight
Professor of Physical Therapy
Topics:  Sports Physical Therapy, Sports medicine, Fitness/Movement Training
Dr. Michael Voight has had a distinguished career as both an educator and clinical physical therapist for over 25 years. Throughout his career he has not only become one of the leading authorities in the rehabilitation of orthopedic and sports injuries, he has worked tirelessly to advance the knowledge of others as a clinician and educator by making significant contributions to the literature.
---
 LAW, LEGAL ISSUES AND THE CONSTITUTION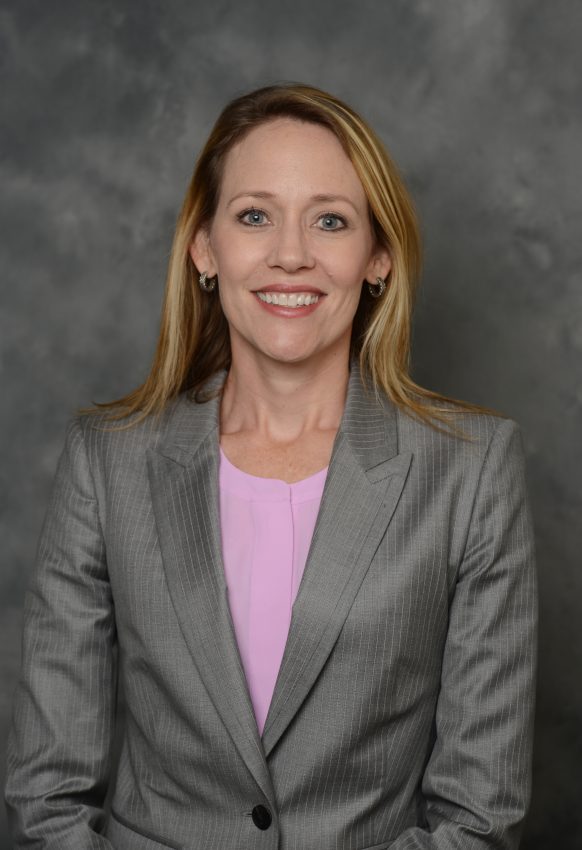 Ellen Black
Assistant Professor of Law and Director of Field Placements
Topics: Product liability, commercial litigation, medical malpractice
Prior to joining the Belmont faculty, Black was an associate at Chadbourne & Parke LLP in New York City where she practiced in the areas of products liability and commercial litigation. At Belmont College of Law, Professor Black teaches Products Liability, Medical Malpractice and Family Law, and has written several articles in the area of food and drug law. In her role as Director of Field Placements, Professor Black assists law students in locating legal opportunities outside the law school where students have the opportunity to apply legal concepts learned in the classroom to a law practice setting.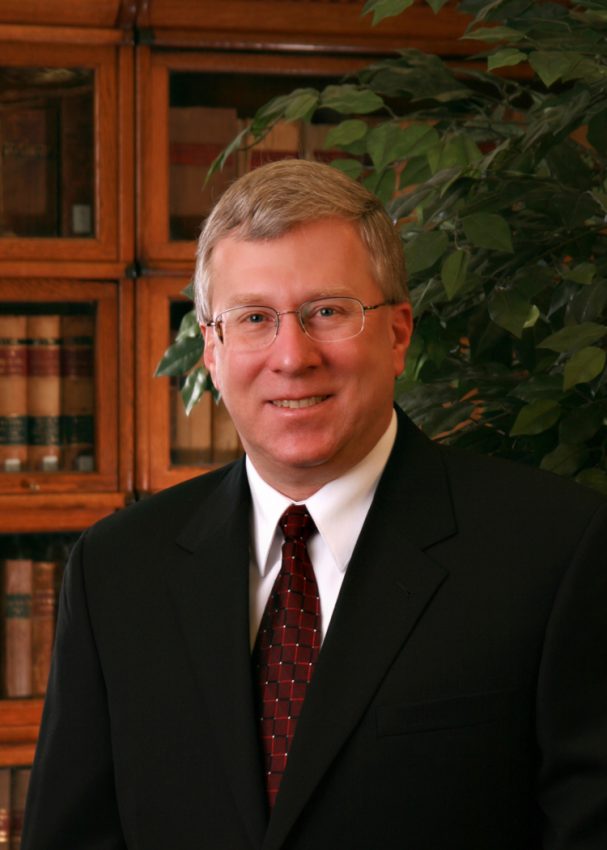 Timothy P. Chinaris
Associate Dean and Professor of Law
Topics: Legal ethics
Timothy P. Chinaris teaches courses in legal ethics and other subjects and previously served as the Ethics Director of the Florida Bar from 1989-1997, where he ran the popular "ethics hotline" service that answered more than 20,000 calls annually from bar members. A "lawyer's lawyer," Tim Chinaris has advised and represented some of America's most distinguished lawyers in matters relating to professional ethics.  He also serves as an expert witness in cases involving legal malpractice, breach of fiduciary duty, conflicts of interest, confidentiality, trust accounting, and unauthorized practice of law. He was an expert witness in the first case decided under the Sarbanes-Oxley Act. Dean Chinaris also authors the popular legal ethics website is "sunEthics.com" and co-authors the authoritative treatise Florida Legal Malpractice and Attorney Ethics.
Judge Alberto Gonzales
Dean and Doyle Rogers Distinguished Professor of Law
Topics:  Constitutional law, legal issues, current events
After attending the United States Air Force Academy, Alberto Gonzales graduated from Rice University (B.A.) and Harvard Law School. He was nominated by President George W. Bush and confirmed by the United States Senate as the 80th Attorney General of the United States on February 3, 2005 and served in that capacity until September 2007. He has worked as a partner at a major Houston law firm (Vinson & Elkins) and held positions as Justice on the Texas Supreme Court, Texas Secretary of State, General Counsel to the Governor of Texas and Counsel to the President of the United States. Among his many professional associations, Judge Gonzales is a member of the American Law Institute, the leading independent organization in the United States producing scholarly work to clarify, modernize and otherwise improve the law. For his many accomplishments and years of public service, Judge Gonzales has been recognized as a Distinguished Alumnus of Rice University and received the Harvard Law School Association Award, as well as the Central Intelligence Agency's Director's Award and the Office of the Secretary of Defense Medal for Exceptional Public Service. His work in the Hispanic community and his achievements as a role model have also earned him recognition as Hispanic American of the Year by HISPANIC Magazine and one of The 25 Most Influential Hispanics in America by TIME Magazine.
---
MEDIA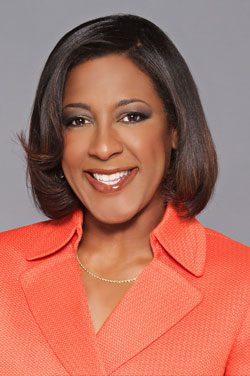 Dr. Sybril Brown
Professor of Media Studies
Topics: Social Media, Technology, Media
Dr. Sybril Brown, affectionately known as "Dr. Syb," is a Vanderbilt-educated, Harvard-trained, two-time Emmy award-winning multimedia journalist, author, international speaker and lecturer. She has created numerous courses including: Digital Citizenship, Entrepreneurial Media, Social Media Reporting and Covering Diverse Populations. A respected journalist, Dr. Syb began her career working behind the scenes at ABC in Milwaukee, CBS in Chicago, and was a former general assignment reporter, fill-in anchor and fill-in talk show host at the CBS affiliate in Nashville. The National Association of Black Journalists (NABJ) named Dr. Syb the 2015 Journalism Educator of the Year and she was a recipient of the NABJ Region 3 Achiever Award in 2014. Most recently she was recognized as: the 2015 Educator of the Year by The Tennessee Tribune, the 2015 Diversity Leader of the Year by the Nashville Chapter of the National Association of Women Business Owners and she received the 2015 Trailblazer Award for Excellence in Journalism Education from community organization Everything Underground. With extensive experience in traditional and social media fields spanning more than 15 years, Dr. Syb is the author of two books: Innovate: Lessons from the Underground Railroad, an examination of the UGRR and the Internet as among America's most effective, innovative and disruptive networks, and The Color-Full Alphabet Book, a Dr. Seuss-like book pairing positive images of children of color with encouraging words.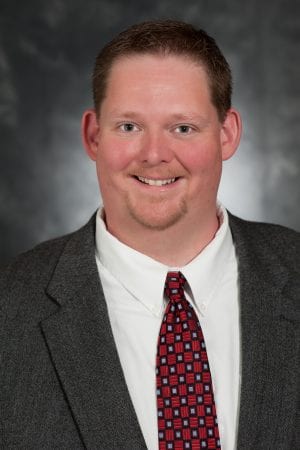 Dr. Kevin Trowbridge
Associate Professor, Social Media Management Program Director
Topics: Public Relations, Social Media, Technology, Branding, Crisis Communication, Interpersonal Dynamics, Relationships, Computer-mediated Communication
After practicing strategic communication for a myriad of organizations for nearly a decade, Trowbridge returned to higher education to help prepare the next generation of professional communicators. He remains involved in community and professional organizations and facilitates learning through real-world, problem-based experiences.
---
POLITICS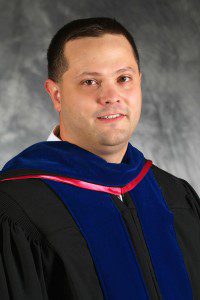 Dr. Nathan Griffith
Associate Professor of Political Science
Topics: European Union, constitutions, international law, German politics, voting rules
A 1995 Belmont alumnus who majored in international relations, Dr. Nathan Griffith holds graduate degrees from Indiana University (Ph.D.) and the University of Virginia (M.A.). He joined Belmont's political science department in 2003 and currently serves as chair.
---
RELIGION AND PUBLIC LIFE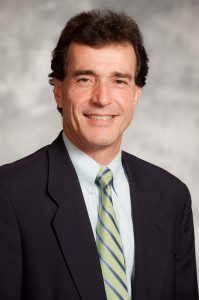 Dr. Todd Lake
Vice President for Spiritual Development
Topics: Religion and public life, religion and social issues
Dr. Todd L. Lake has helped Belmont create mission service opportunities in Asia, Africa and Latin America; worked to deepen and broaden our engagement with the Christian intellectual tradition and worship opportunities; and helped Belmont partner with national and international Christian organizations to expand our engagement with faith-informed initiatives in the arts, music, sciences, community development and scholarship.  He has served as a Peace Corps Volunteer in Paraguay, pastor of a multi-racial church in Cambridge, MA, and Dean of University Life at Baylor.  Dr. Lake has a B.A. in German Studies from Harvard, an M.Div. from Southern Seminary, and a Ph.D. in Systematic Theology from Boston College.
---
SOCIAL ISSUES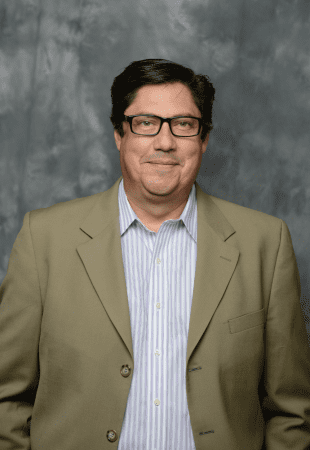 Jose Gonzalez
Instructor of Management and Entrepreneurship
Topics: Immigration, minority business development
As co-founder and executive director of Conexion Americas, Gonzalez has long been dedicated to promoting the economic and social integration of Latino and other immigrant families into the local community. He was recognized as one of a total of 50 most influential individuals leading and shaping Nashville's future. Nashville's Forward Fifty, in 2007. In addition to teaching courses in international business, financial management and entrepreneurship, he greatly enjoy leading Study Abroad programs with his students and in recent years has led programs in Chile, Guatemala, Spain and Argentina.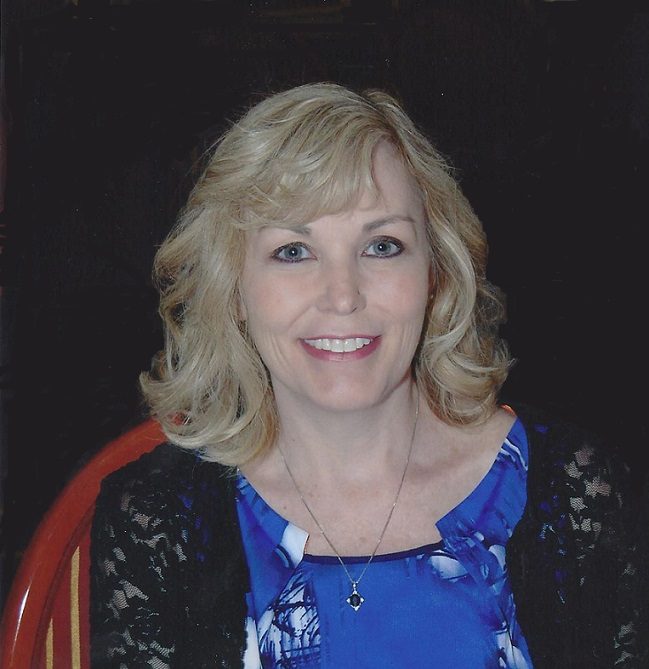 Dr. Janet Froeschle Hicks, LPC, CSC
Professor and Director of the Mental Health Counseling Program
Topics: Cyber-bullying, social aggression, self-injury, substance use and abuse, and academic achievement in the school setting
Dr. Froeschle Hicks has researched and written extensively on child and adolescent counseling including such topics as cyber-bullying, social aggression, self-injury, substance use and abuse, and academic achievement in the school setting. Dr. Froeschle Hicks's previous experience working in the school system inspires her to conduct research that makes a positive impact on the mental health and academic success of youth while also offering practical programs for school and community counselors. She has published over 55 articles and book chapters in journals such as Professional School Counseling, Journal of Creativity in Mental Health, Middle School Journal, Journal of School Counseling, International Journal of Play Therapy, The Family Journal, and VISTAS, among others. In addition, her work has been found published on the American School Counselors Association website as Best Practices, has been demonstrated in invited presentations at the American Counseling Association Conference & Expo as well as in Counseling Today articles. Her work has been republished into book format numerous times and has helped various institutions all over the world after they adopted her programs for practical use. She serves as an expert media spokesperson for the American Counseling Association on issues related to bullying and aggression.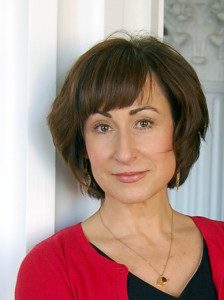 Dr. Andi Stepnick
Professor of Sociology
Topics: Gender/Gender inequality, Mass Incarceration/Restorative Justice, and Family (history of, modern family problems)
Dr. Andi Stepnick teaches classes in the Sociology of Gender, Family Problems: the Sociology of Health, Illness & the Body; Restorative Justice; Visual Sociology; and Men, Masculinity & Media.  She  researches gender and social movements, popular culture, and pedagogy. Since 2002, she has organized and facilitated a variety of workshops and seminars on workplace diversity issues.  In addition to writing several editions of a teaching manual to accompany Healey's Race, Ethnicity, and Gender in the United Sates (Pine Forge Press) her writings appear in Teaching Sociology, Girl Culture: An Encyclopedia, Teaching Social Problems, The Encyclopedia on Men and Masculinities, and The American Sociological Association Guide for Teaching Sociology of the Body. In 2015, she published Disrupting the Culture of Silence: Confronting Gender Inequality and Making Change in Higher Education.