Belmont's Curb College of Entertainment and Music Business hosted representatives from Dolby in the Johnson Center Large Theater over spring break to demo Dolby Atmos technology for live concerts and events.
Belmont's Motion Pictures Program was the first university-based film program capable of showing and producing theater-ready films in Atmos format and remains one of the only with a cinema-sized Atmos mixing environment.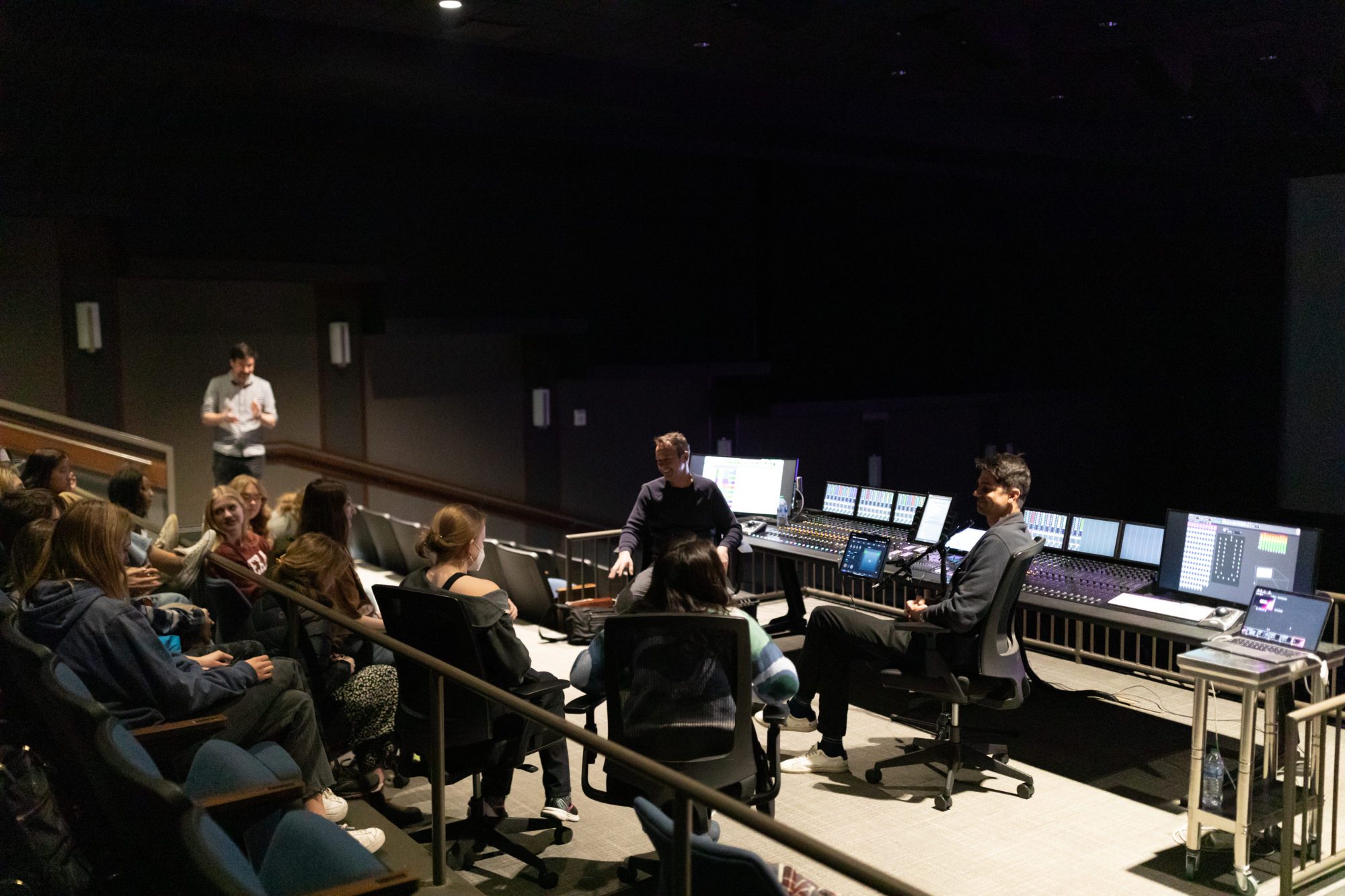 Dolby Atmos Specialists Dr. Mark Tuffy, Sebastien Pallisso-Poux and Jurgen Scharpf used the sound system in the Large Theater as a proof of concept and stand-in for the newly opened Dolby Live venue in Las Vegas, which uses the same technology as Belmont's Large Theater. Dolby Live is the only concert venue of its kind to feature Atmos capabilities for live mixes. Curb College staff members Dave Warburton and Ron Romano worked with the Dolby team while they were on campus to showcase the technology to front-of-house and touring managers and provided a hands-on demo for the Audio Engineering Society's Nashville chapter.