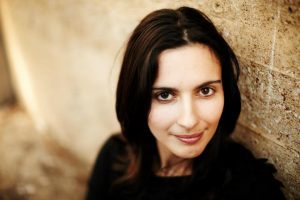 Sarah Cates, director of development and industry relations at Belmont and a 2003 alumna, was recently named as a Nashville Business Journal's 2016 Woman in Music City.
Nominations for the award are taken from the public and the final selections are made by an independent panel of industry experts. The awards honor those women committed to merging the business and music industries who have assisted in creating Nashville's successful music industry. This is the second consecutive year that Cates has been selected for this honor.
In a release on the announcement NBJ Publisher Kate Herman said, "What women in the music business are doing deserves to be highlighted and honored, not only because of what they bring to the industry, but also to show tangible examples of success for other women entering the industry. All of our winners of this program — from artists to business leaders — are essential pieces of Nashville's growing economy and vibe."
Tiffany Dunn, Julie Boos and Ericka Wollam Nichols, all Belmont alumnae, were also included on NBJ's 2016 list. The recipients will be honored at an awards dinner held at the Omni Hotel on September 27 and in a special printed and online publication.