Dr. Erich Baker, interim dean for Baylor School of Engineering & Computer Science, to also join Belmont as Vice Provost
Today, Belmont University announced two new leadership appointments intended to further build upon the institution's capabilities while advancing the interdisciplinary and cross-functional aims of its Strategic Trajectory to 2030. Dr. Lori Baker—former Vice Provost for Faculty Development & Diversity and Professor of Anthropology at Baylor University—has been named Belmont's new Executive Vice President for Aspirational Excellence, a position which will take a lead role in connecting daily operational efforts of the University to the strategic visioning work of the Office of the President. She will begin her new position on January 1, 2023, while transitioning to Belmont for the remainder of the fall semester.
In addition, Dr. Erich Baker will join Belmont as Vice Provost for Research and Strategic Initiatives. Currently serving as the Interim Dean for Baylor's School of Engineering and Computer Science and Professor of Bioinformatics, Erich brings extensive expertise in research, securing and managing grants, administrative experience and collaborative leadership to Belmont's campus. He will join Belmont in the summer of 2023 after concluding his service at Baylor as Interim Dean.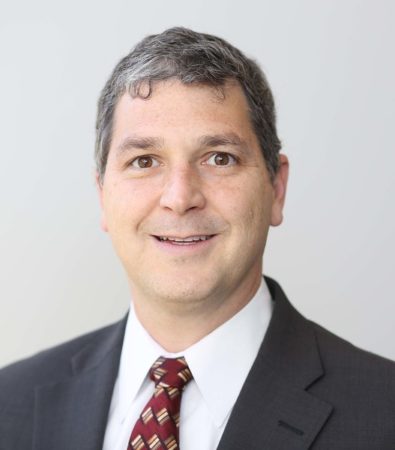 Belmont President Dr. Greg Jones said, "Belmont's dynamic vision for the future, coupled with the extensive growth the University has experienced, have resulted in an increasingly diverse and complex organization, one capable of pursuing our God-sized dreams with fervor and also one that needs thoughtful and intentional management. I am delighted to welcome leaders of the caliber of Drs. Lori and Erich Baker to the Belmont community. Lori is a tremendous leader, proven collaborator, and excellent communicator who possesses a breadth of experience that will serve Belmont well in the coming years as we seek to achieve our institutional aspirations. In addition, Erich's leadership gifts, experience, and skills will allow us to significantly deepen our efforts in data and research as well as cross-sector impact."
In addition to serving as EVP for Aspirational Excellence, Dr. Lori Baker will hold faculty appointments in biology and social entrepreneurship. She will work closely with the Provost and academic units on identifying and bridging initiatives among colleges, department and Strategic Pathway catalysts. At Baylor, Lori has also served as Chair of the President's Advisory Council on Diversity, and she will continue that work with an immediate focus on partnering with other University leaders on the development of Belmont's newly announced Office of Hope, Unity and Belonging (The HUB).
"Belmont is well known as a national leader in innovation, and the bold vision to be the 'leading Christ-centered university' is truly inspirational," she noted. "I am honored to play a role in helping to achieve those aspirations and join the exceptional faculty in their efforts to equip future global leaders."
Lori Baker is a professor of anthropology in Baylor's College of Arts and Sciences with a specialization in molecular and forensic analysis of skeletal remains. She holds a B.A. and an M.A. from Baylor and a Ph.D. from the University of Tennessee, Knoxville. Dr. Baker is past chair of the Faculty Senate (2014-15) and also served as the Faculty Regent on the University's Board of Regents.
Dr. Lori Baker is a fellow of the American Academy of Forensic Sciences and is the founder and executive director of Reuniting Families, a program that aids in the recovery, identification and repatriation of deceased migrants who perish in the United States border region. She was a finalist for "Texan of the Year" in 2014 in recognition of her leadership in this humanitarian effort. Lori has also acted as an advisor to numerous government officials and agencies both for the U.S. and abroad as well as contributed work and education for several Latin American Truth Commissions. She has been an invited speaker in many national and international venues such as the Peace Palace in the The Hague, as part of the International Commission on Missing Persons Conference and Amnesty International. Published in national and international journals, her work has been featured by such media as National Geographic, Scientific American, Discover Magazine, the Washington Post, USA Today, the Wall Street Journal, NPR, BBC and MSNBC, among others.
As Vice Provost for Research and Strategic Initiatives, Dr. Erich Baker will serve within the academic units to provide interdisciplinary leadership to Belmont's efforts related to data and research. He will also hold a faculty appointment in computer science and bring a broad and deep background in in systems biology, data management and bioinformatics.
"I am excited about joining Belmont's leadership team to help form a roadmap for integrating initiatives across academic units," said Dr. Erich Baker. "Belmont's Strategic Trajectory to 2030 represents a compelling vision for how universities of the future can create global good from combining transdisciplinary expertise with a clear mission of service."
A graduate of Notre Dame, Erich received a Master's of Science from Barry University and a Ph.D. from the University of Tennessee. His focus as a PI-, co-PI-, or co-investigator on several large, distributed informatics and data mining projects has been pivotal in establishing best practices in multi-domain data integration and distributed collaborations. He has more than 110 publications in peer-reviewed journals and conference proceedings, and his research has been supported by more than 17 grant awards.