With minimal budget, a small crew and only 13 weeks, eight Belmont University students rose to the challenge and produced an extraordinary 32-minute documentary during the Spring 2021 semester. "How Did We Get Here? Nashville Surviving 2020" was recently announced as an official selection for the upcoming Nashville Film Festival. Chronicling the impact of multiple crises on the city of Nashville, the documentary features interviews with nationally renowned infectious disease experts Dr. William Schaffner and Dr. James Hildreth; Nashville Mayor John Cooper; Metro Councilwoman Zulfat Suara; Belmont officials and more.
When the class for the documentary was first formed, the goal was to tell the story of the final Presidential Debate of 2020, which was hosted at Belmont University last October. After much deliberation, the students and faculty decided a pivot in plans was in order. They saw and experienced how Nashville endured more than its share of emergencies in a challenging and unprecedented year. The eight-person student production crew, who partnered with the team of student researchers who created a Debate 2020 digital exhibit, determined they wanted to tell a broader story beyond just the debate, a story that could answer the fundamental question: "How Did We Get Here?"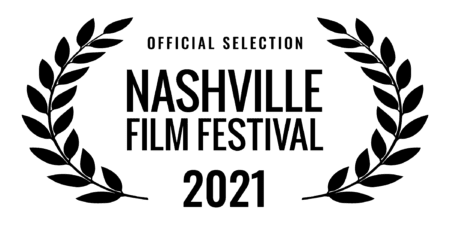 Film Directors Alex Moock and Abigail Bowen noted, "In 2020, Nashville persisted, enduring a tornado, a global pandemic, protests over racial injustice, an election and a Christmas Day bombing. But like every city in the country, we've been made very aware of just how quickly things can change and how on a grander scheme, we can adapt, together. This film captures a survival story, but it's also a lesson which attempts to answer one of the grandest life questions: 'How did we get here?'"
Moock, who also served as cinematographer, graduated from Belmont in May with a motion pictures degree and is currently working as a camera operator and editor for production companies in Nashville. Bowen, meanwhile, handled production in addition to her directing duties. Currently at Belmont East in New York City interning with ABC News, she is a senior on track to graduate in May 2022 with a double major in journalism and multimedia production.
They added, "We sent upwards of 40 pitch letters to citizens of Middle Tennessee and beyond. We got some no's, but more importantly some of the most coveted voices in our community and the nation showed up to the table. How Did We Get Here? is at its core, the story of these voices fighting battles on the frontlines."
Nashville Mayor John Cooper said, "Nashville has never seen a year like 2020. We've endured. And we've met adversity with solidarity. I'm grateful to Alex, Abigail and their crew for capturing the stories that Nashville must always remember in such a compelling and captivating film."
The student crew also had to navigate the challenges the pandemic posed to their production as well, even as many of them were making a film for the first time. The process involved extensive pre-planning and post-production work to manage health restrictions and ensure the safety of all involved.
"Making a documentary in 13 weeks is a challenge within itself," noted Jennifer Duck, the faculty member who led the documentary team. "When you add COVID-19 protocols like masking and social distancing, it becomes even harder. Yet the students found creative ways to thrive in this environment. No one watching the film will fully understand the lengths the students went to in terms of keeping everyone safe. That's the behind-the-scenes beauty of the film that made me most proud."
She added, "2020 was a traumatic year not only in Nashville but around the world. Instead of running from the chaos, the students dove in and documented stories that will forever stay with us and hopefully make us all better people. That's what documentary filmmaking is all about."
Dr. Mary Ellen Pethel, a faculty member in Belmont's Honors program who led the research team, said, "As student researchers, Honors students embraced the pre-production process and gained valuable experience in filmmaking. This final product was beyond our wildest interdisciplinary dreams and affirms the power of creative collaboration."
"How Did We Get Here? Nashville Surviving 2020" will host its premiere Nashville public screening on Monday, October 4 from 1:30-3:45 p.m. in the Johnson Theater on Belmont University's campus as part of the Nashville Film Festival. Festival ticket holders will also be able to view the film in its entirety online September 30-October 6.
Complete crew bios and more explanation of the process for creating the documentary can be found on the film's website, www.hdwghfilm.com. "How Did We Get Here?" was also an official selection for the May 2021 New Creators Film Festival in the Best Student Short category.