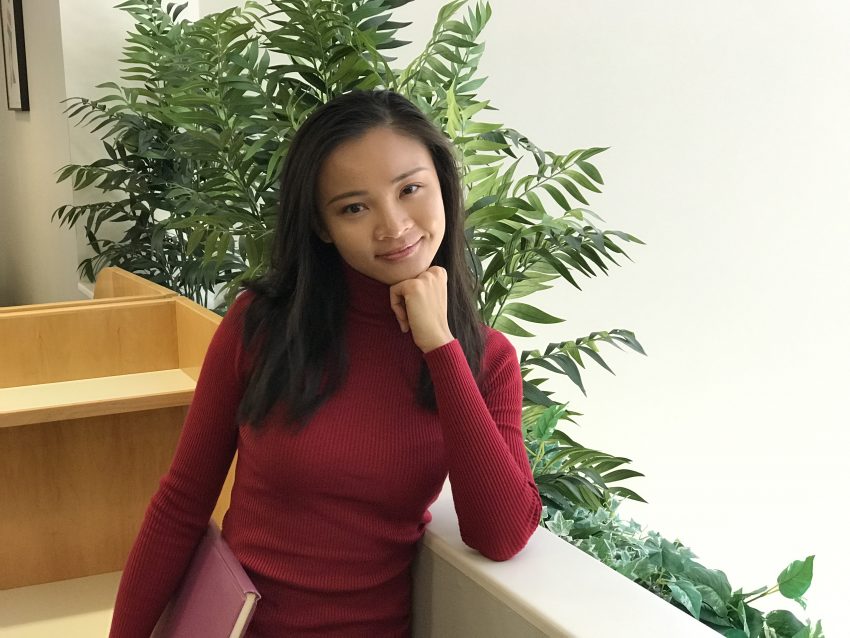 Belmont University piano instructor and graduate student Tiange (Tina) Wu was recently announced as the winner of the 2017 Composition Competition hosted by the Nashville Philharmonic Orchestra for her work titled, "Abduction." As a result of her placement, Wu's piece will be performed on stage at the 2nd Annual W. Ovid Collins, Jr. Concert Series on May 7 and 9. The May 7 performance will take place in Belmont's McAfee Concert Hall and the May 9 show will be held at Brentwood United Methodist Church on Franklin Rd.
"Abduction" was inspired by an urban legend originating in Guangxi, China that told the story of an intelligent and beautiful young lady referred to as sister Liu. Sister Liu was a folk singer from a minority ethnic group called Zhuang.  Wu's orchestral piece portrays a scene from the story in which the leader of a corrupt organization referred to as the "Huairen Mo" abducted sister Liu to force her into marriage.  Wu uses a folk tune to represent sister Liu and a strong and dissonant sound to portray the Huairen Mo whom abducted her. The piece has been performed live onstage in Beijing, China, but this event will be the first time it has been played live in the United States.
Wu's professional orchestration training began in 2006. In 2008, she entered the Oberlin College Conservatory of Music with a full scholarship to pursue her passion for multimedia composition.  After graduating from Oberlin College, she performed as the principal keyboardist for the Firelands Symphony Orchestra in Sandusky, Ohio. She currently works for RocketPunch Game,Inc. creating music and soundscapes for the video game industry. Additionally, she is completing her master's degree in music for commercial composition and arranging at Belmont.