Associate Professor of Physical Therapy Dr. Christi Williams was one of approximately 20 individuals throughout the United States who were invited by the organization Pet Partners to attend a professional summit in San Antonio, TX this past month. Pet Partners is a nonprofit organization that registers handlers of various species to serve as volunteer pet therapy teams. 
Pet teams provide animal-assisted-interventions for a wide variety of needs, including patients in healthcare facilities, kids with reading disabilities, students around exam times as well as adults and children in courtrooms, in crisis situations, etc. All of this work is done with the intent to help reduce stress and anxiety and improve human health and well-being through the human-animal bond.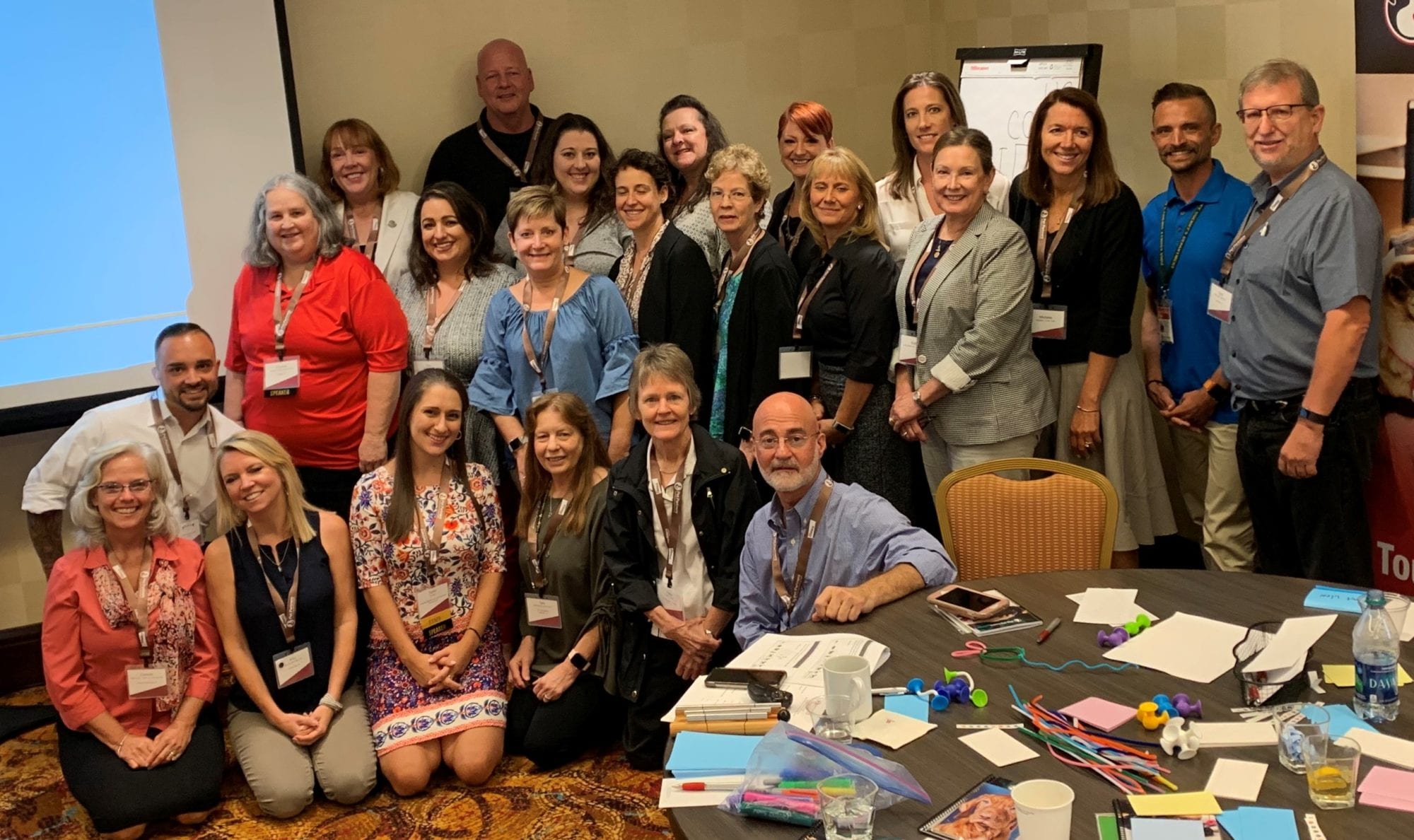 The summit was held to gather various professionals who are using animal-assisted-interventions within their industry with the goal of helping to improve the usability of animals at a professional level. Williams was invited for her experience of training and working with her therapy dog, Layla, as a volunteer team in various healthcare settings at Vanderbilt University Medical Center, as well as for her research publications on the benefits of animal-assisted-interventions.  
The summit included physicians, physical therapists, occupational therapists, educators, researchers, child-life specialists, volunteer coordinators and representatives from police departments, insurance companies and various hospitals throughout the United States.
For more information about animal-assisted-interventions or how to get involved, please visit petpartners.org.