Eric Draper, former White House chief photographer for President George W. Bush, presented to Belmont Students on September 20 as a part of the Well Core event series. As Special Assistant to the President, he is the first White House photographer to be named a commissioned officer to a U.S. president.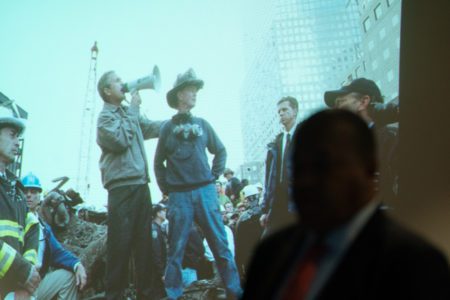 During his time on campus, the "Front Row Seat" author shared his unique perspective of the 43rd president's day to day interactions and his every move and emotions on 9/11. Draper talked through details from the classroom in Sarasota, Florida to Air Force One, to the bull horn moment on top of the rubble at Ground Zero. He noted that though all were stunned by what they saw through the live pictures of the burning towers on television, the president never stopped. He immediately went into taking action.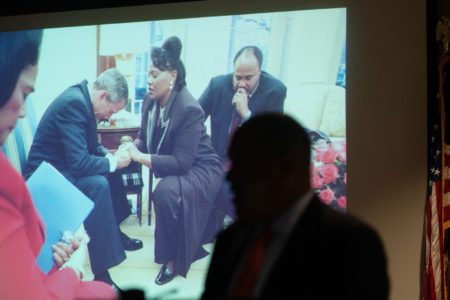 "Every walk of life would come through the Oval Office, from boy scouts to old friends of the president from Texas to a new world leader," explained Draper as he scrolled through countless historical shots — one being a photo of President Bush with the family of Martin Luther King Jr. "Bernice King asked the president if he would pray. He did, as you can see, and I was there to capture such a beautiful moment."
Throughout his eight years spent photographing the Bush family daily at the White House and in their personal lives, Draper took over a million photos with his favorite being a candid shot of the former president touring the family ranch in his pickup truck in 2001. "I took this shot ten days before the 9/11 tragedies took place. To me, it depicts the innocence of the president before the horrific events of that day took place," said Draper during a Q&A session with the audience.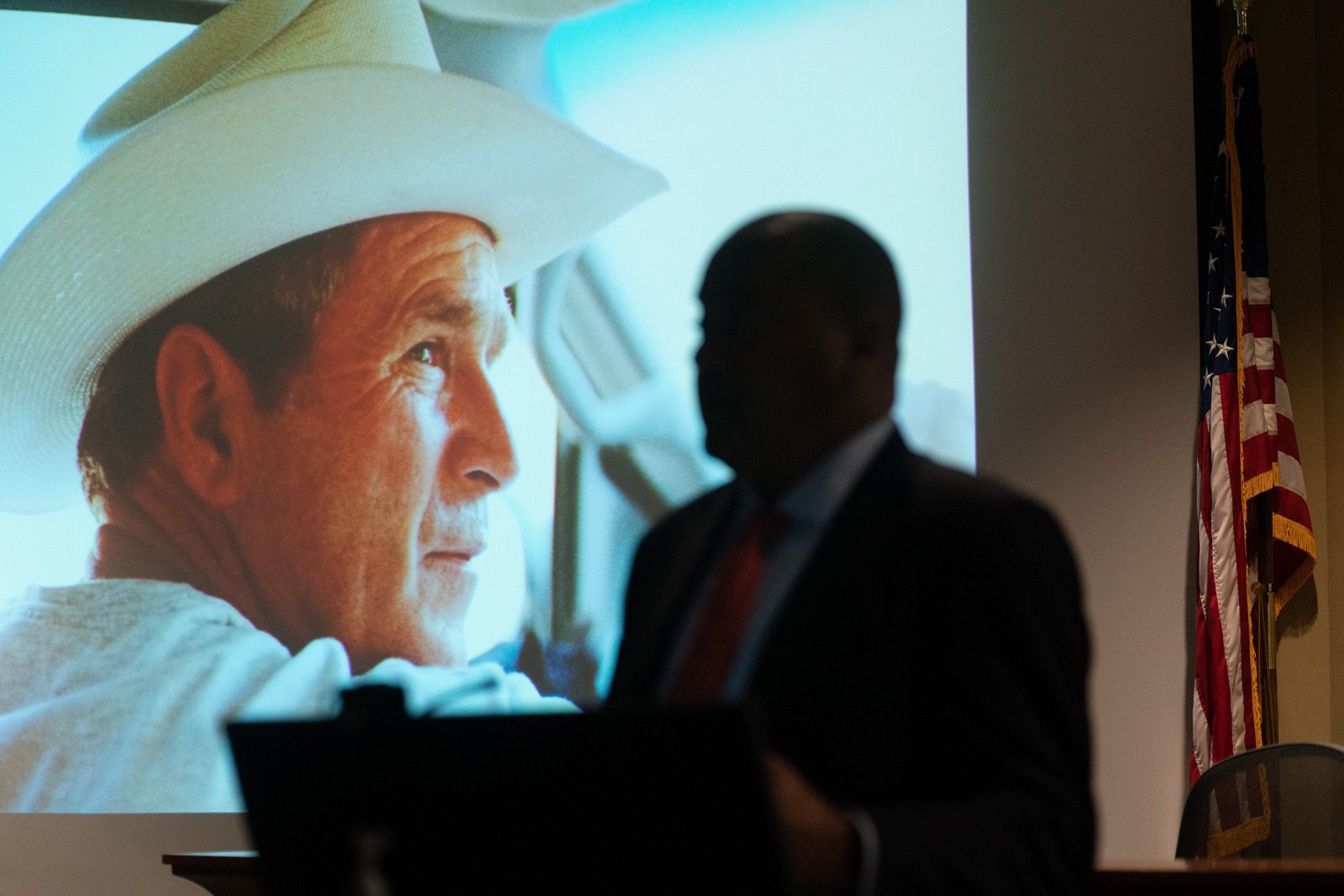 Prior to joining the White House, Draper was the West Regional Enterprise Photographer for the Associated Press. He spent many years as a photojournalist covering assignments including presidential campaigns, natural disasters and civil unrest in third-world countries. He photographed the 1992 Los Angeles riots, the 1998 FIFA World Cup in France and the 2000 Summer Olympics in Sydney, Australia.
In addition to the Well Core event, Draper presented at the College of Law for Law and Art Students. The event was presented by the College of Art, College of Law, Provost's Office and Heather and Michael Russell.