Belmont's Communications team asked over 400+ prospective students a few questions to get a sense of what they consider important and where they find their identity. The results painted a picture that encapsulates what current students, faculty and staff know and love about the Belmont community.
The survey revealed the incoming class to be steadfast, claiming passion as their highest source of motivation (59%) and their ideal career as something that allows them to make a difference in the world (46%). These students find the most joy and fulfillment in using their skills to help, heal and teach others (35%), and when asked how someone who knows them well would describe them, 35% said "a warm people person."
Amongst the multitude of paths for academic study and legions of career options, the data shows that these students are here to learn and connect. They look for ways to get plugged into a network and are hungry to share the things that excite them.
"I'm hearing them be passionate about what they're studying," said Ana-Laura Galindo, senior creative entertainment industry studies/hospitality & tourism management double major and Admissions Office Liaison for Bruin Recruiters. "They're eager to ask questions, and it shows how ready they are to thrive in this environment."
Prospective Belmont students are driven, with over half of them (59%) identifying passion as their main motivator. They know what energizes them and aren't afraid to chase after their goals. It's virtually impossible to walk on Belmont's campus and not see students doing what they love or talking with fellow students about their aspirations. When asked about the student community, Galindo said, "it truly surrounds you."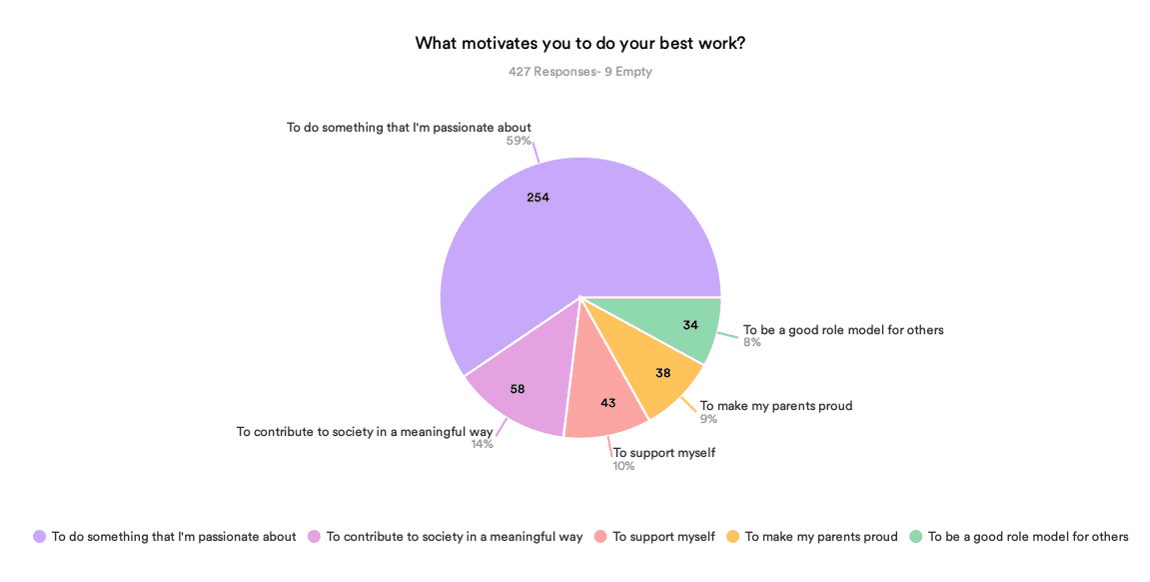 These students are all about leaning into the common good, and their ideal career involves something that creates a positive ripple effect in the world (46%). Whether it be as a nurse, a tour manager, a youth pastor or an interior designer, they're focused on identifying needs and filling in the gaps necessary to enhance a situation. Fellow Bruin Recruiter Libby Godo, a senior biology major from Aurora, Illinois, says that she sees prospective students searching to feel seen and valued. "They're really looking for a place to fit in and make their mark, all of which I can tell is driven by an innate desire to be impactful and make a difference in the world around them."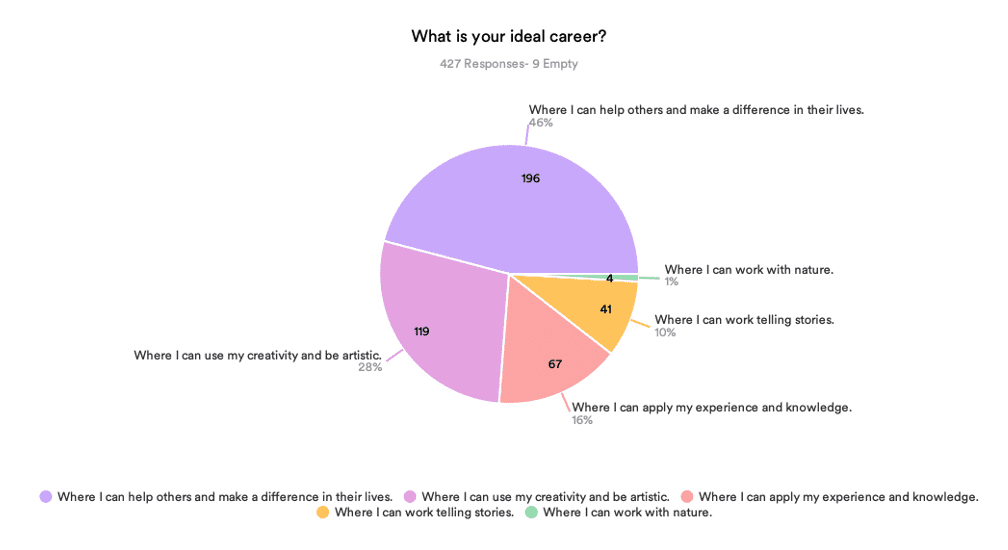 Above all else, they find joy in healing, helping or teaching others (35%). Not satisfied with the bare minimum, they seek justice and growth with determination. Belmont excels in connecting students to service opportunities based in their fields, whether it be through BOLD (Belmont Office of Leadership Development) or organizations like Belmont Service Corps, a student-led group that volunteers in the entertainment industry and most recently got a front-row look into the 2023 Grammy Awards.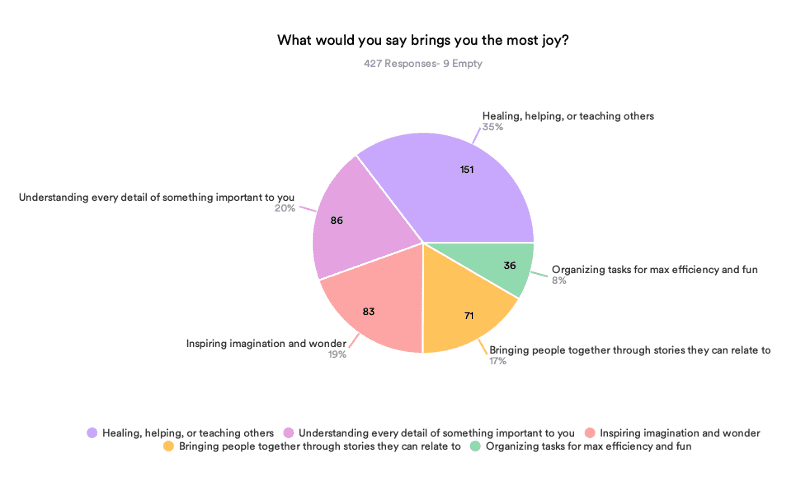 Maybe the most "Belmont" answer of them all, these students are known for their personable and welcoming demeanor (35%). "The student community is tight but welcoming," said Bruin Recruiter Gabe DeGraeve, senior politics and public law major from Casper, Wyoming. "One of my favorite things about Belmont is that you can walk through campus and always see someone your know, but you're also able to meet someone new every day and those people are always excited to meet you."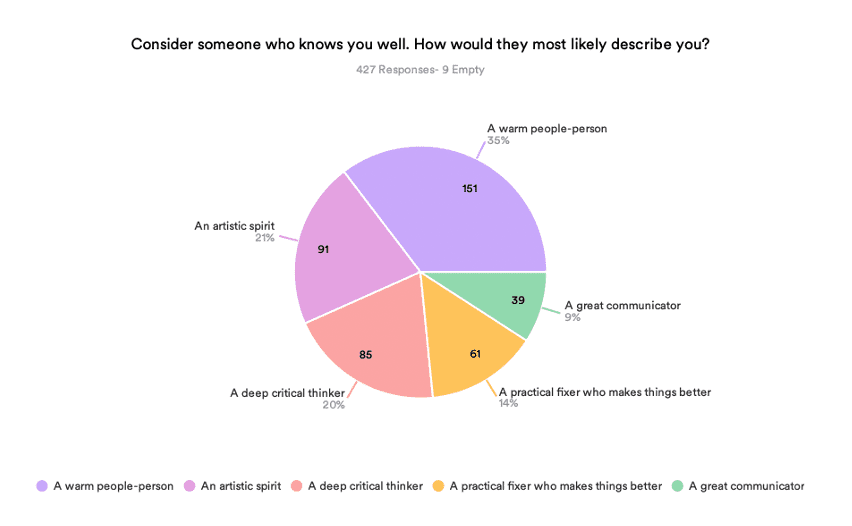 For students that are still defining their path, Belmont offers plenty of ways to dive into exploration through Well-Core events and incredible on-campus opportunities. With approximately 100 students entering undeclared each year, Belmont strives to foster space for students to discover their purpose. The quiz is one tool to help kickstart that process, but once on campus, there are a multitude of resources, such as the GPS Office and the Office of Career and Professional Development.
Miles Robinson, a senior architecture design major from Bowling Green, Kentucky, shared that Belmont has created a safe and understanding environment for him to try and fail and learn from those mistakes. "I am so thankful for the culture Belmont has created around growth because it has really helped me realize my true passions and develop the skills required to achieve my goals."
Click here to take the quiz and uncover your "why."