Last month, Watkins College of Art hosted a panel on the Role of the Curator as part of the Creative Professionals Lecture Series. The collection of events seeks to make the art world tangible to students by inviting interdisciplinary practitioners—such as artists, designers, curators, educators and historians—to present and engage with students and the community.
The panel consisted of Karlota Contreras-Koterbay (Gallery Director and Curator for the Slocumb Galleries at East Tennessee State University), Katie Shaw (Owner and Director of Red Arrow Gallery) and Mark Scala (Chief Curator at the Frist Museum of Art). They discussed the importance of risk-taking in curation, and how empathy, intersectional collaboration and bold advocacy are key components to cultivating a dynamic and welcoming space.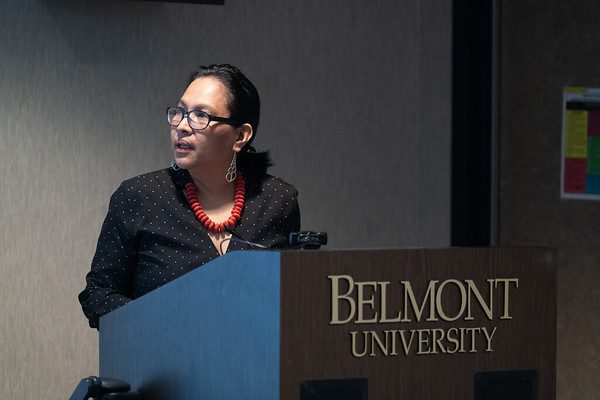 Contreras-Koterbay, an Appalachian-based Filipinx curator and artist, shared wisdom she's gained in her time as an art administrator at ETSU. She describes her team as "cultural diplomats," or bridgers of communication from artists to the community. "We're not just taking care of material culture. We are curating engagement from object to relationships," said Contreras-Koterbay. "Academic galleries and museums have a mission to support the enhancement of educational experience and promote learning… So it's very important for us that we don't just show images."
These efforts remain resonant in Belmont's own art galleries. Watkins' Director of Galleries & Programming Katie Mitchell explained her curatorial process, sharing that the focus is always on centering the gallery schedule around the elevation and expansion of curriculum offered. Watkins considers content, material and technique/practice, but also seeks balance among who is showcased.
"Art is a visual language that promotes storytelling in highly personal ways. Every creative's art is different and speaks to how they perceive the world around them," Mitchell said. "I want our students to feel represented in these spaces, and with regard to race, gender and artistic practice, I want our students to be in connection with exemplary creative professionals that push the boundaries of what they think is possible."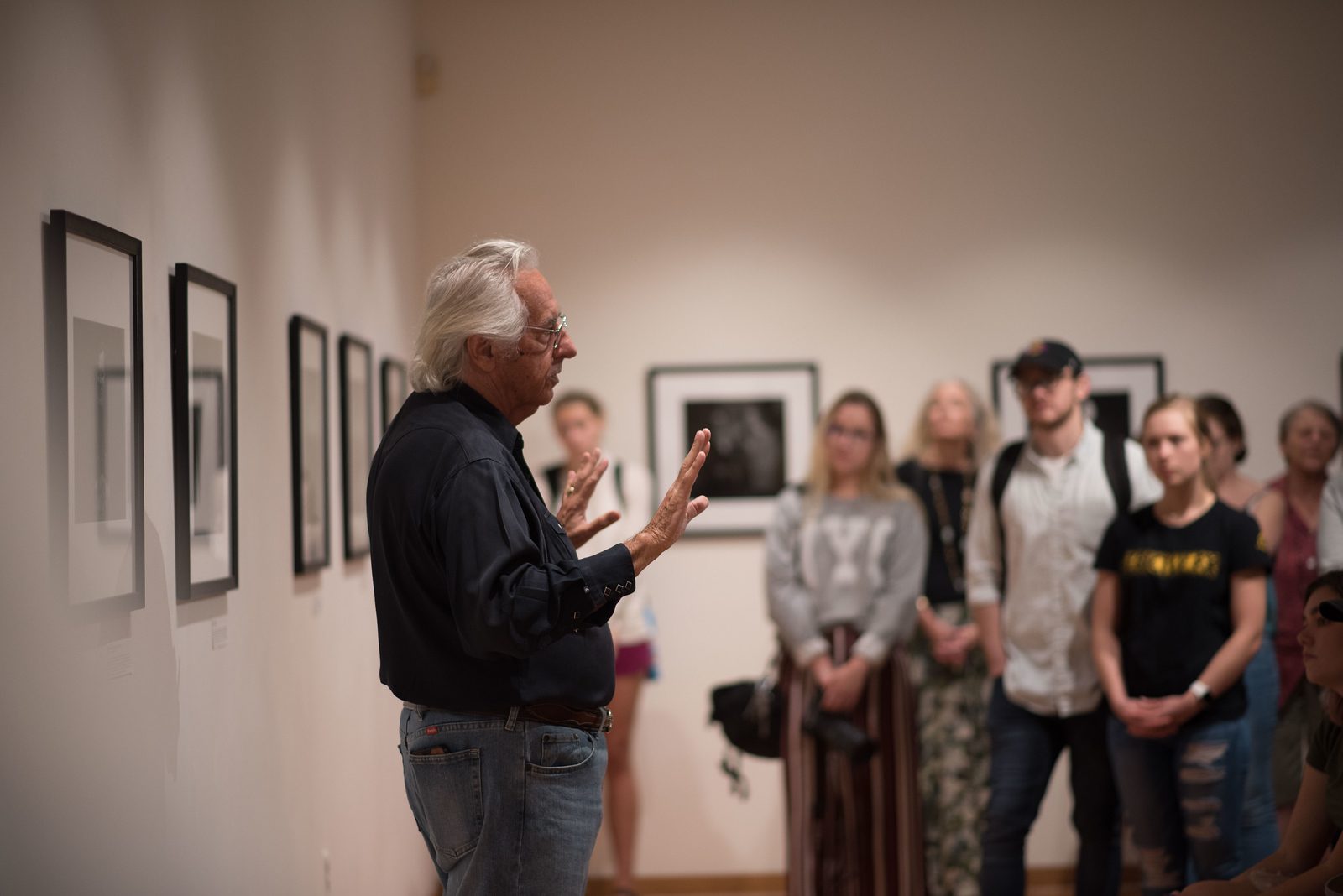 "I seek to capture as holistic a picture as possible," she continued. "We've shared everything from Jim McGuire's prolific photographic career in country music to the powerful narrative painting by Sudanese refugee James Makuac." Watkins also uses their gallery space to celebrate currently enrolled students, alumni and faculty with annually rotating exhibition series.
Most recently, one of their galleries was occupied by work from Andrés Bustamante, a Colombian-born sculptor. His exhibit Reflexión was informed by his experience as a young immigrant and seeks to depict the abstract concepts of human emotion and divinity as well as advocate for using creativity as a launching point for social impact and helping underserved communities prosper.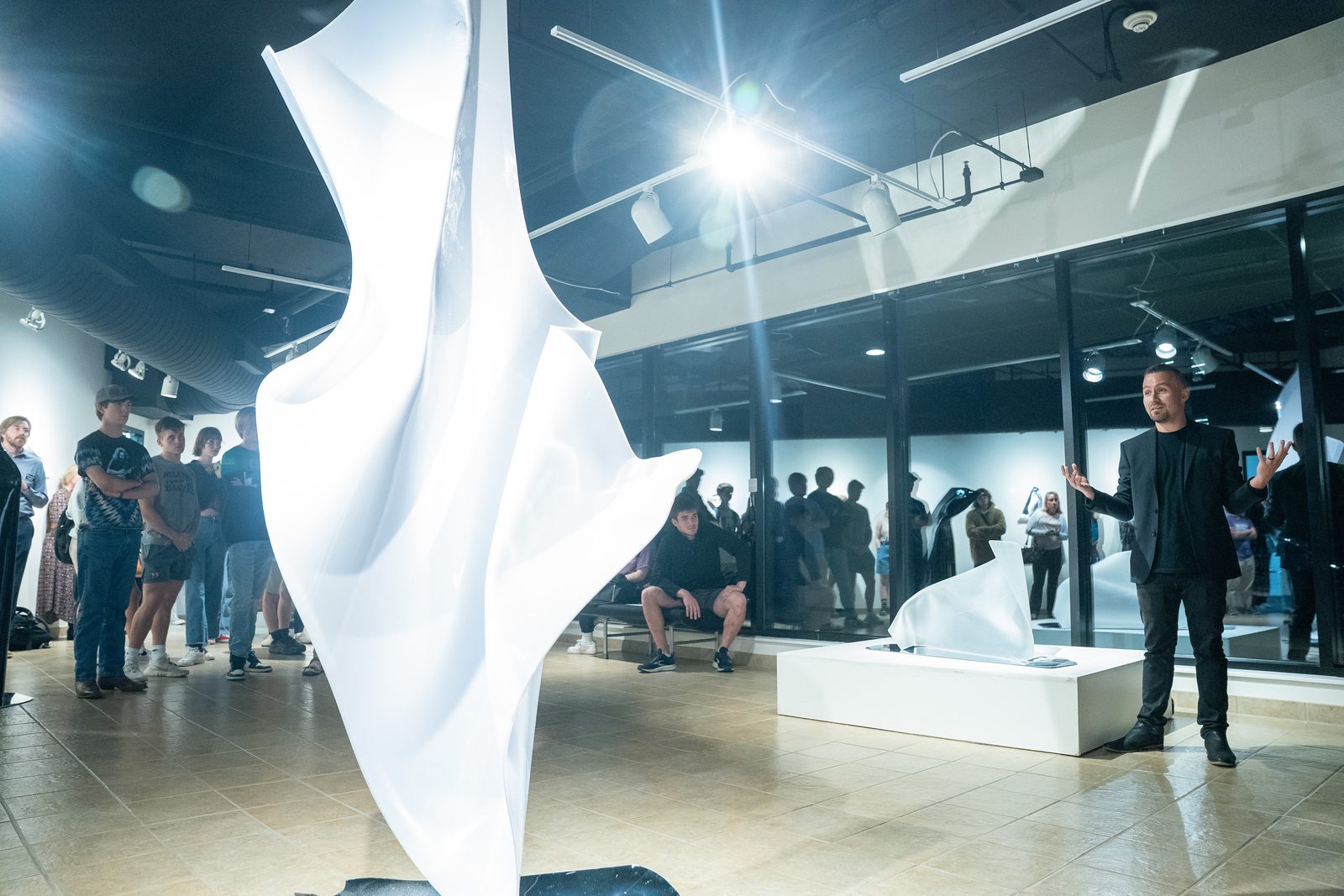 "We are able to manifest. We are conscious creators," he said at his gallery opening talk. "If I can plant one seed in my community that says 'you are worthy of love, you are worthy of creativity, you are worthy of healing,' then that's what I want to create." Read more on Watkins' current exhibits and see the gallery schedule.
The next installment of the Creative Professionals Lecture Series will be Monday, Dec. 5 at 5:00 p.m. with founder and co-director of the Black Craftspeople Digital Archive, Dr. Tiffany Momon. Made possible through grant funding provided by the Tennessee Arts Commission, these events seek to lift up diverse and innovative voices and are free and open to the public.
Interested in Watkins College of Art? Apply today!