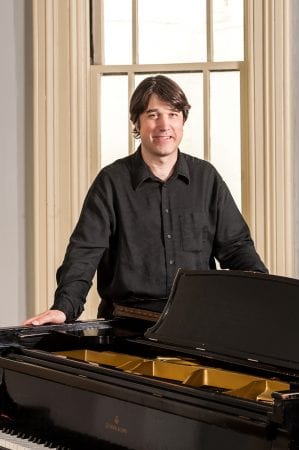 Belmont Composition Professor Mark Volker recently presented two of his compositions and a research paper at the 44th International Computer Music Conference held in Daegu, South Korea. The conference is the world's most prestigious meeting for performance and research in electronic music.
One of Volker's compositions, "Beyond the Event Horizon," was featured electronic sound alone, while the other, "Echoes of Yesterday," is scored for a live clarinet performer interacting with a custom-designed computer program. These were selected from a worldwide submission pool of several thousand musical works, with an acceptance rate of less than 10%.
The research paper assessed the effectiveness and influence of two electronic music works (from 1956 and 1979) on modern practices.