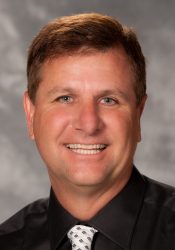 Professor of physical therapy Michael Voight recently published two articles in the International Journal of Sports Physical Therapy. The first, titled "The Relationship Between Segmental Rolling Ability and Lumbar Multifidus Activation Time," was a graduate student research project completed by Nicole Clark, Sherry Pierce, Ryan Cook, Clint Henley and Lindsey Schiller, who graduated in 2017. Voight, Ashley Campbell and Pat Sells served as the faculty research advisers.
The second manuscript, titled "Introduction to the Movement System as the Foundation for the Physical Therapist Practice Education and Research," written by Voight and Lisa Saladin, vice president of the American Physical Therapy Association, focuses on the transition of the field of physical therapy toward a movement-based approach.
The International Journal of Sports Physical Therapy is a fully indexed medical journal with over 30,000 subscribers worldwide.