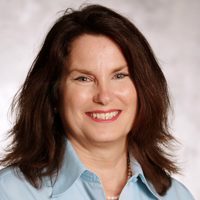 Belmont Veteran Affairs Education Counselor Linda Mullins was recently selected to serve on Gov. Bill Haslam's Veterans Education Task Force to evaluate how to best serve Tennessee's veterans seeking a certificate or degree beyond high school.
Along with the other members of the task force, Mullins will be responsible for identifying common educational hurdles for transitioning veterans, researching best practices to serve student veterans and making recommendations on improving opportunities for veterans to earn a certificate beyond high school.
"Over the last several years, enrollment of veterans in Tennessee colleges and universities has more than doubled," Haslam said. "While cost is often a barrier for many students to post-secondary education, that isn't usually the case for veterans due to federal grants and other scholarship support.  We need to better understand what unique obstacles veterans face in completing their education, and work with them to overcome those obstacles and graduate."
The committee will engage a variety of stakeholders including higher education leaders, veterans and advocacy groups and will present recommendations to the governor in June 2014.