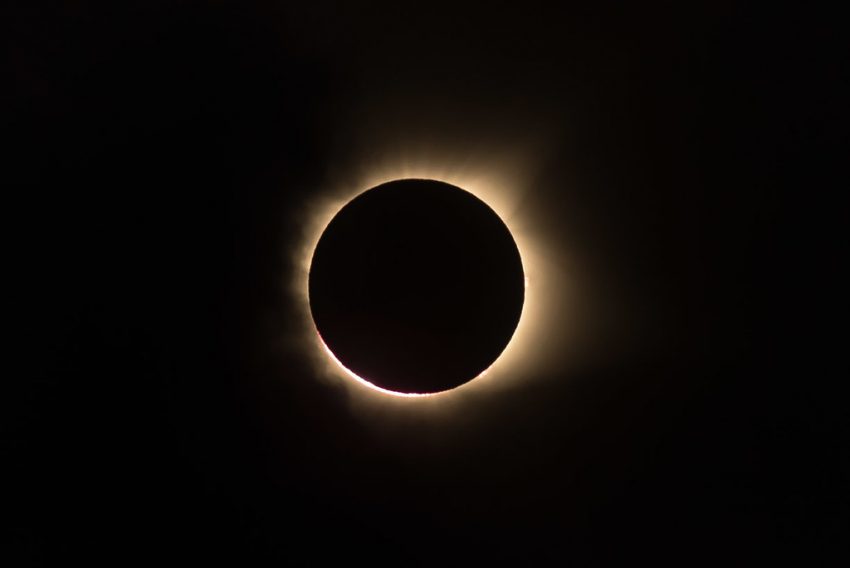 More than 6,000 free solar eclipse glasses were handed out at Belmont this morning as droves of students, faculty, staff and family members descended upon the campus to experience the once-in-a-lifetime total solar eclipse with the University community. Below are links to a timelapse video of the event (from three difference perspectives) along with a link to a photo gallery from the event.
Timelapse Video of Total Eclipse at Belmont University
Photo Gallery of Total Eclipse Event at Belmont University
Transfer student Crystal Rose just started her first year at Belmont, and the eclipse was her first event on campus. She said, "It was a humbling, breathtaking experience, and it was beautiful to see so many people celebrating together."
Faculty Experts Speak to Media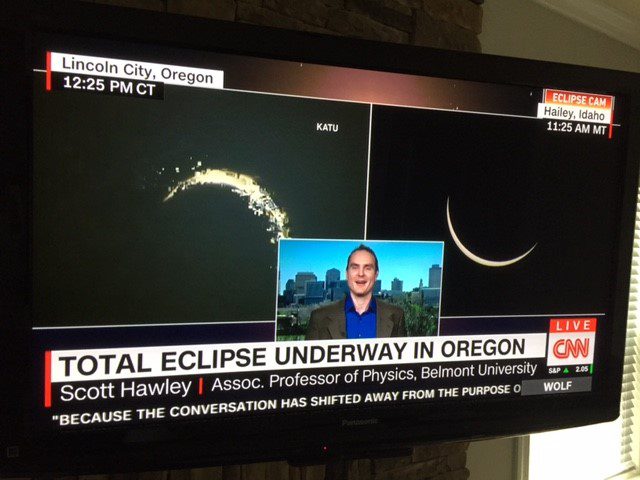 Dr. Scott Hawley, associate professor of physics, spoke live on CNN and CNBC about the eclipse, providing expert input on the science behind the event. Meanwhile, Dr. Davon Ferrara, assistant professor of physics, lent his expertise to an early morning interview on the Fox Business Network.
In addition, prior to Aug. 21, Belmont Professor of Biblical Studies Dr. Mark McEntire, Assistant Professor of Art Christine Rogers and College of Science and Mathematics Dean Dr. Thom Spence were featured in local media to discuss the upcoming eclipse. McEntire explained to WSMV that eclipses were historically viewed as "omens or signs," signifying the coming of a tragedy or doomsday. Watch the full story here. Rogers, a professor of photography, asserted that filtering the lens of your camera is just as important as protecting your eyes form the sun's light. Find her advice on taking the perfect eclipse photo here. In the Tennessean, Dr. Spence published an editorial about the history of solar eclipses and what witnesses can expect next Monday. Read his piece here.
High Schoolers Experience Eclipse on Belmont's Campus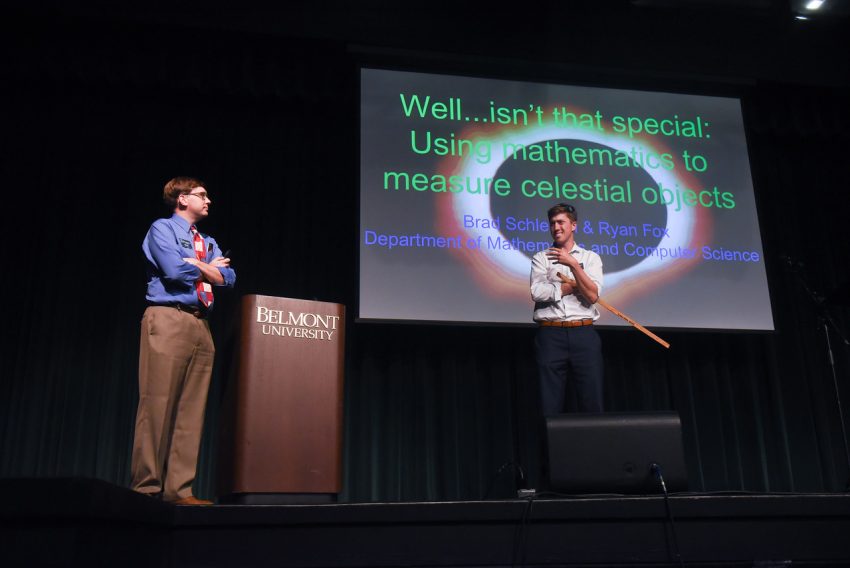 A number of high school students from the region also came to Belmont's campus this morning to hear lectures from College of Science and Mathematics faculty and to experience the totality event.