Nurses across the state will have a new team advocating for their interests and the state's nursing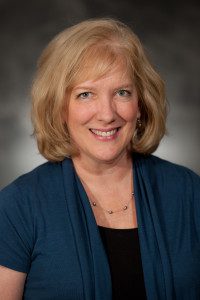 initiatives. The Tennessee Nurses Association (TNA) held its annual Membership Assembly Oct. 10-12 in Murfreesboro, Tennessee and elected a new officer team. Belmont Assistant Nursing Professor Sandy Murabito, was selected as the President-elect for the governing body.
"This year's meeting ushered in a new strategic direction for the Association," says TNA President Frances Sills. "Each of these members bring experience and passion for the nursing profession and I am confident they will guide this organization to new levels of excellence."
Belmont Instructor of Nursing Tracy Wilson was elected to the nominating committee, and senior nursing major Daniel Maison was elected president of the Middle Tennessee Association of Student Nurses.
Dean of Belmont's College of Health Sciences and Nursing Dr. Cathy Taylor said, "This is wonderful recognition for nursing at Belmont. I have no doubt Ms. Wilson and Mr. Maison will excel in their new roles, and Dr. Murabito will provide the strong leadership the TNA presidency demands. She is an experienced advocate and will prove to be a worthy champion for Tennessee nurses."