Ten-member, joint class–inducted today by event emcee John Seigenthaler–recognizes esteemed pioneers, leaders, educators, executives and researchers in health and health care from across the state
The Tennessee Health Care Hall of Fame today inducted its 2020 and 2021 classes at a ceremony held in Belmont's newly opened Fisher Center for the Performing Arts. The dual-year class is made up of 10 health care leaders and legends from across the state.
The Hall of Fame, which was created by Belmont University, Belmont's McWhorter Society and the Nashville Health Care Council, seeks to recognize and honor the leaders that have formed Tennessee's heath and health care community.
"Over the course of the past year and a half, the COVID-19 pandemic has refocused the spotlight on the health care industry and the important role health care professionals play in each of our lives," said Belmont President Dr. Greg Jones. "Now more than ever, we want to honor the leaders in this vital field—individuals who demonstrate the character, compassion and strength of purpose that quite literally transforms lives on a daily basis."
Inductees include:
2020 Inductees
Monroe Dunaway "M.D." Anderson: Health care philanthropist; Former Treasurer, President and CEO for Anderson, Clayton and Co., Namesake for M.D. Anderson Cancer Center, the no. 1 cancer center in the world for research, diagnosis and treatment

Governor Phil Bredesen: Entrepreneur who started HealthAmerica and other prominent health care companies; Former Mayor of Nashville (1991—1999) and Gov. of Tennessee; Redesigned TennCare to become a model managed-care Medicaid program widely studied and replicated by other states

Kathryn M. Edwards, M.D.: Sarah H. Sell and Cornelius Vanderbilt Endowed Chair in Pediatrics and a Professor of Pediatrics at Vanderbilt University School of Medicine; Work has focused on the evaluation of vaccines for the prevention of infectious disease; Contributed to vaccine development for Haemophilus influenza type B, pertussis, influenza, avian influenza, Streptococcus pneumoniae, smallpox, rotavirus, malaria and others

Donald S. MacNaughton: Former CEO and Chairman of HCA Healthcare; Chairman of the executive committee at HealthTrust; Mentor to numerous health care providers and leaders

G. Scott Morris, M.D.: Founder and CEO of Memphis's Church Health who developed a model for whole person health care and led Church Health to become the largest faith-based, privately-funded health clinic in the country; Speaker on community and faith-based health care
2021 Inductees
Tom Cigarran: Co-founder, former Chairman, Director, President and CEO of Healthways (now Tivity Health), the largest chronic disease management company and well-being provider in the U.S.; Co-founder, former Chairman, Director, President and CEO of AmSurg, Corp (now Envision); Two-time former Chairman of the Nashville Health Care Council and active community leader

Autry O.V. "Pete" Debusk: Founder and Chairman of DeRoyal Industries, Inc., a world-wide medical device manufacturer; Member of the Medicare Payment Advisory Commission (MedPAC) to Congress; Chairman of the Board of Trustees at Lincoln Memorial University who helped launch multiple healthcare graduate and professional degree program

William E. Evans, Pharm.D.: Former CEO of St. Jude Children's Research Hospital who led the hospital to consistent national rankings and increased cure rates for the most common pediatric cancers from 50 percent in 1975 to more than 90 percent in 2021; Author of more than 450 scientific publications; Elected member of the Institute of Medicine of the U.S. National Academy of Sciences (2002) and the U.S. National Academy of Medicine (2015)

James E.K. Hildreth, Ph.D., M.D.: President and CEO of Meharry Medical College who catapulted the institution to the national stage; Widely known and acclaimed Immunologist, virologist, researcher and health care educator; Advisor to local, state and national government on infectious diseases; Advocate for minority communities and leader in fight for health equity

Robert Sanders, M.D.: Former Chairman of the Accident Prevention Committee of the Tennessee Chapter of the American Academy of Pediatrics; Successful advocate and lobbyist of the Child Passenger Protection Act, leading to his name "Dr. Seat Belt;" Former director of the Rutherford County Health Department
In addition to recognizing Tennessee's most influential health and health care leaders, the Hall of Fame serves as an on-going educational resource to document the rich history that has contributed to Tennessee's position as a leader for national health care initiatives. Sponsors of the induction ceremony contribute to not only the long-term viability of the Hall of Fame, but also to the McWhorter Society Scholarship Fund, which benefits students pursuing careers in the health sciences. Since the inception of the McWhorter Society and the Tennessee Health Care Hall of Fame, more than $3.7 million has been raised to support McWhorter Society Endowed Scholarships, and there have been more than 160 scholarship recipients since 2014.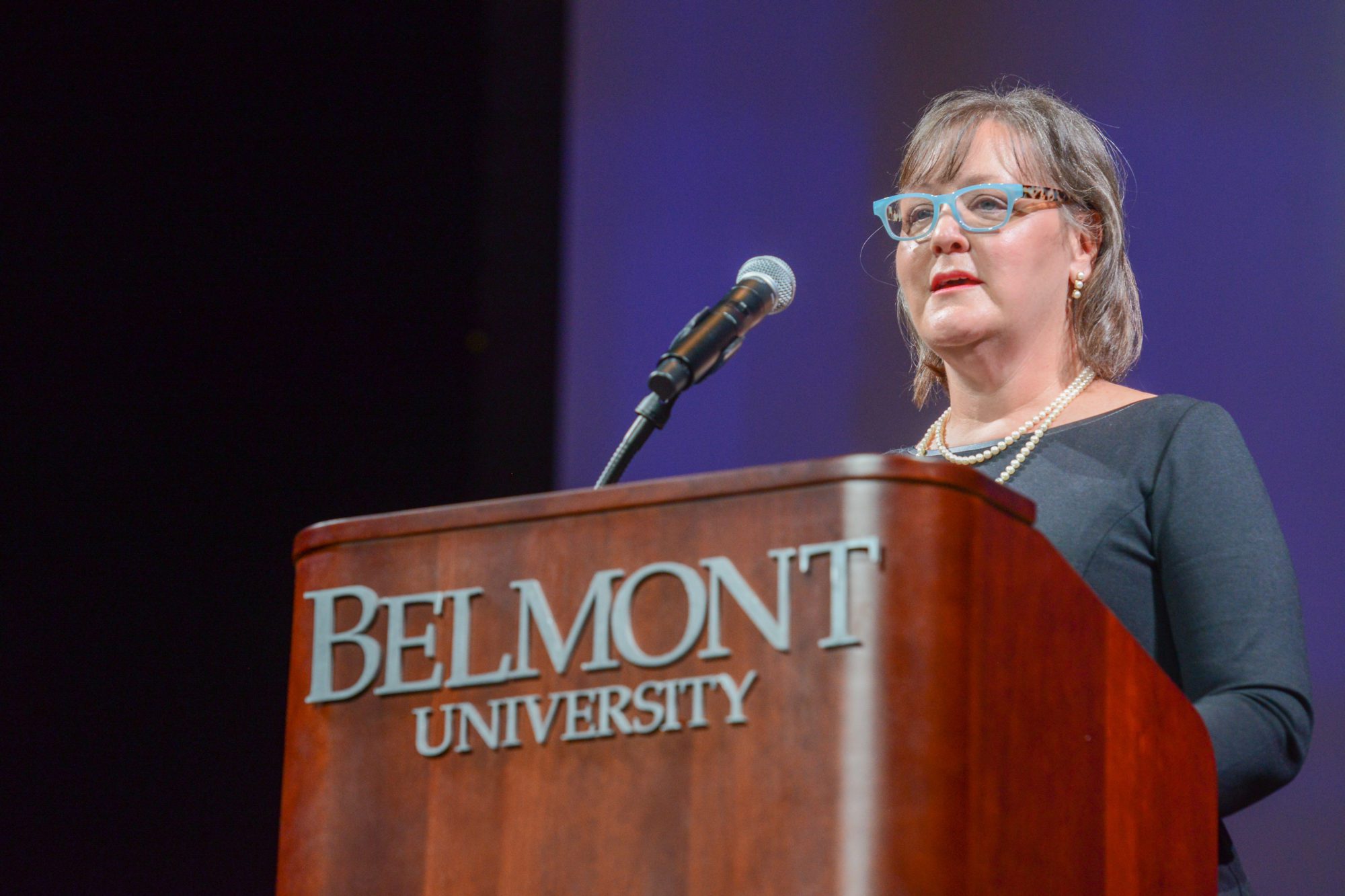 Jones added, "The inductees of the 2020 and 2021 classes of the Hall of Fame have helped shape and advance the industry, paving the way for future health care leaders. As we continue to draw the best and brightest to Belmont's health care programs, and as we plan for the Thomas F. Frist Jr. College of Medicine, I'm thankful for our inductees' inspiration and countless contributions. I can think of no better way to solidify the hope we have for our health care students than by honoring the heroes and heroines we want them to emulate."
Because last year's inductee classes was not able to be recognized in person due to COVID-19, this year's scaled-back event honors both the 2020 and 2021 classses.
More information and a complete list of the more than 30 individuals inducted since 2015 can be found on the Tennessee Health Care Hall of Fame website.