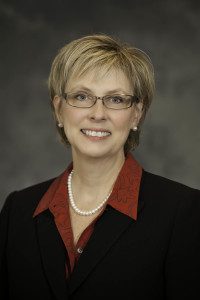 Dean of the College of Health Sciences Cathy Taylor was part of the original design team of national experts, supported by the Maternal and Child Health Bureau (MCHB), who worked to develop and launch the MCH Navigator beginning in 2010.
The MCH Navigator is an online portal and clearinghouse for maternal and child health professionals, students and others working to improve the health of women, children, adolescents and families for training on key MCH and leadership topics. The project contains in-depth training portals on specific issues of importance to public health professionals and highlights learning opportunities focused on MCH topics.

The team worked on the project for several years, and after development and testing, the Navigator is housed and maintained at Georgetown University with permanent support by a grant from the MCH Bureau, Health Resources and Services Administration and the U.S. Department of Health and Human Services. Click here to learn more about the project.

The team's paper, "The MCH Navigator: Tools for MCH Workforce Development and Lifelong Learning," describes the Navigator and the development process and was published last month in the MCH Journal. Click here for the abstract and full text.