For students participating in Belmont's annual fall break Plunge trip, the week off school was filled with learning, sustainability and giving. Partnering for the third year with the Medici Project, a faith-based organization in Atlanta that organizes alternative break trips for college students, participants took part in various projects and experiences around the city including talking with at-risk high schoolers about college, serving breakfast and lunch to the homeless at an outdoor church service, preparing meals for the elderly, working in a community garden and packing used text books to be shipped to Africa. Additionally, students visited the MLK, Jr. National Historic Site and were given time to wander around downtown Atlanta.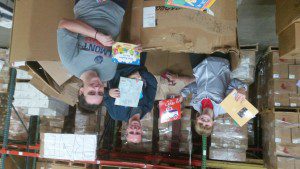 Sophomore Alex St. Dennis was a return 'plunger' after going last year as a freshman. "I simply loved Atlanta and all the people I got to help and work with. I could see no other way to spend my fall break," he said. "The most meaningful part was always seeing the people you affect and learning about their stories because I believe there is nothing greater in this world than an individual's struggle and how he or she overcame it. The most challenging part was sleep and how exhausted I was by the end, but it was such a nice exhaustion because it was done in service of others."
Chaperone and Bridges to Belmont Coordinator Dr. Nadi Bishop said the best part was the in-depth explanations at each service location. It helped students understand why their work was important and emphasized the emotional significance.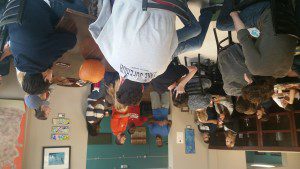 For example, St. Dennis explained the biggest lesson learned from the trip was the importance of helping one another. "I see so many, including myself, turn a blind eye to those who are in need, and it comes to a point where one has to say, 'when should this stop?'" he said. "When it comes down to it, when you die and the mourning is done, no one will remember the things you had or the days you didn't go outside. They are going to remember the memories had with you and the people you touched with your kindness and heart."