Now in its 3rd year, Belmont's Summer Undergraduate Research Fellowship (SURFs) Program is currently hosting 24 students across campus, in a variety of disciplines, who have devoted their summer to scientific research. Started by Chair of the Chemistry and Physics Department Dr. Robert Magruder in 2015, the SURFs program engages students early in their collegiate career and provides participants with housing and a stipend while they work alongside faculty members to complete important research.
When Dean of the College of Sciences and Mathematics Dr. Thom Spence came to Belmont three years ago, he noticed that the University's Summer Scholars program encouraged juniors and seniors to spend their summers on campus engaging in research. Seeing a need to involve younger students in these same experiences, he worked alongside Magruder to create the SURFs programming. "I was immediately interested in developing a program that would engage students earlier in their academic careers," Spence said. "SURFs does just that. By targeting early career students, we are able to allow all students the opportunity to experience meaningful research–an opportunity that can be transformative for their education."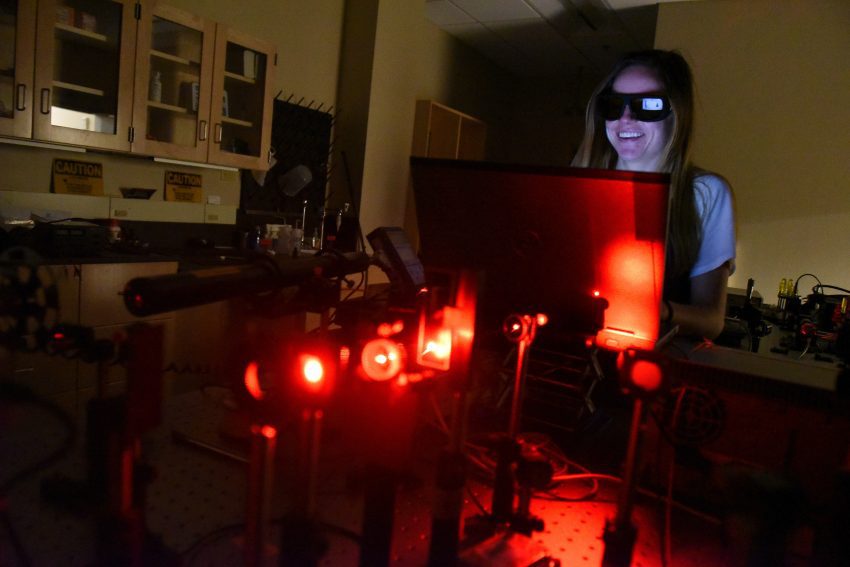 Since the majority of students are early in their Belmont careers, Spence said the fellows are encouraged to work on projects outside their disciplines. "We have had biology students working on material science projects, biochemistry students working on chemical kinetics and even an actuarial studies student working in analytical chemistry."
This year, students are engaging in variety of projects whose 'real world' implications are immense. From cell isolation for illness treatment to comparing the sound differences between old and new guitars to 'working from the inside out' to treat cancer cells and understand how medication dosages effect performance, SURF participants are conducting research that could have a significant impact on the scientific community.
Junior neuroscience and pre-med major Crystal Lemus chose to study microfluidics and cell isolation, hoping to gain insight into better treatment options and early detection for infectious diseases or cancer. Having no previous experience with this topic, Lemus said she chose the project intentionally. "Being the curious person that I am, I decided to venture out to the unknown and try to find answers to things not previously known," she said. "The entire point of conducting research and being vulnerable before the scientific process is to allow yourself to acquire knowledge along the way."
Looking towards a career in medical research, while also serving as a physician, Lemus said the opportunity to working alongside other students and her faculty advisor this summer has been a significant learning opportunity. "This program is one of the things that sparked my interest in the first place," she said. "The professors here truly care about our future and have a true love for the scientific process–something that I also aspire to continue giving to younger generations of scientists."
For chemistry major and junior Claire Holden, the opportunity to participate in the SURFs program has been invaluable — especially given who she had the chance to work under. Interested in pursuing her MD-PhD in pharmacology in the future, Holden took the opportunity to work under Dr. Marilyn Odom, Professor & Chair of Pharmaceutical, Social and Administrative Science in the College of Pharmacy. Having worked with many students who have earned the prestigious degree, Holden was eager to learn from Odom.
"My lab skills, my ability to extrapolate and apply what I learn and my ability to read and synthesize scientific articles have all gotten better because of Dr. Odom and the SURFS program," Holden said. "Dr. Odom has been immensely helpful and generous enough to help me get where I need to be if I want to succeed in such a rigorous graduate program. I know my time with her will be an asset moving forward."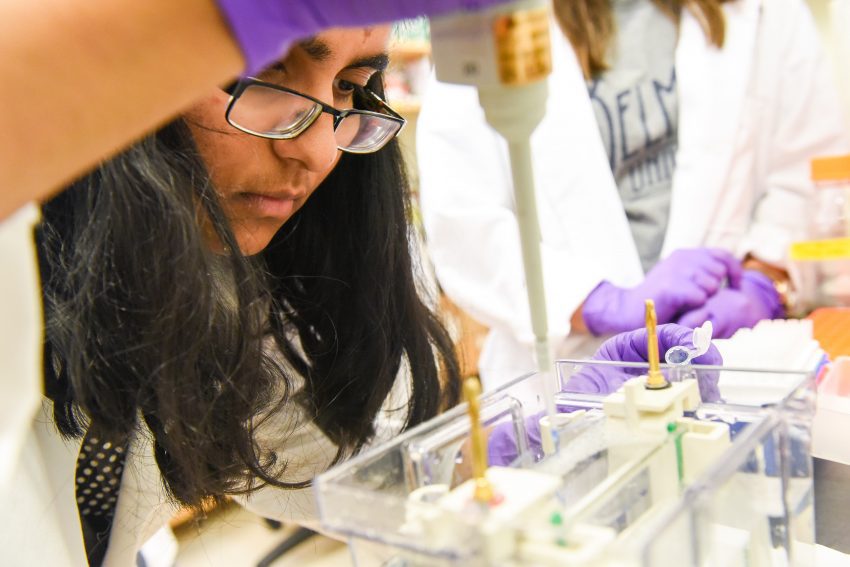 Spence points to research as one of the most important activities students can participate in during their undergraduate careers. "As important as teaching labs are, they can not teach all of the creative and critical thinking skills needed to be successful in a research setting," he said. "It is our aim to get these students up and running with a project as independently as possible, as quickly as possible. It is so important that undergraduate students are given the opportunity engage in research early in their academic careers, and we are so happy to provide SURFs as one of the many opportunities students have to experience meaningful research."