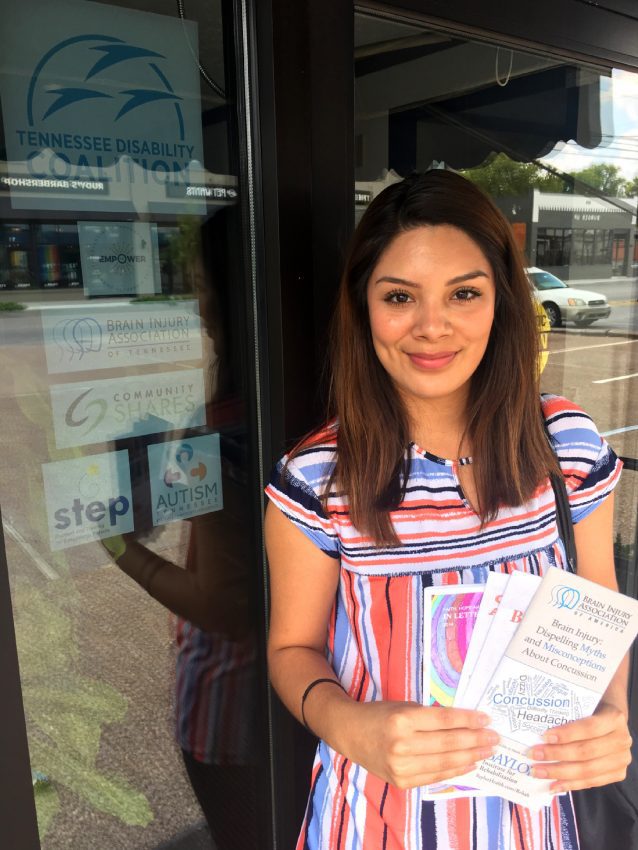 Belmont junior and neuroscience major Crystal Lemus will spend the last few weeks of her summer working for The Brain Injury Association (BIA) of Tennessee where she is assisting with one of the organization's publications. Focused on the everyday life of traumatic brain injury (TBI) survivors, the publication seeks to share powerful stories and make the general public more aware of TBIs and their impact. In this role, Lemus is traveling the state, through a travel grant, to gather stories and share mental health information and resources.
Lemus got involved with the association through her work as a research intern at Vanderbilt's Psychiatric Lab. With goals surrounding education and support of Tennessee's TBI survivors, promoting awareness, peer mentoring and more, Lemus started her work with BIA in a fundraising and funding research role. Thanks to her success, she was given the opportunity to be the organization's primary administrative writer, lead support groups, contribute to mental health curriculum and travel the state to collect survivor stories.
"Advocating for mental health has always been one of my top priorities," Lemus said. "The more people I am able to reach, the better. Mental health is a real issue, and the world needs to know just how much importance is weighed on the matter."
After graduation, Lemus said she hopes to go on to medical school and become a physician, all the while advocating for mental health. With these goals in mind, the opportunity to work along BIA was a perfect fit. "Not only am I learning more about mental health and traumatic brain injuries," she said, "But I am also being exposed to legislation and current policy concerning healthcare. This information is a need to all pursuing medicine. To be well-rounded, we must be up to date on healthcare policies, and this is my way of maintaining my exposure."
Though the opportunity to learn more and more about her future career field is a significant benefit, Lemus said the biggest reason she took this opportunity was to express her love for people. "Wherever the art of medicine is love, there is also a love of humanity," she said. "Through this project, my main goal is to advocate for a more humanistic approach to traumatic brain injuries."
Lemus's work was recently featured in an article she wrote for the Robertson County Connection. Click here for the full article.