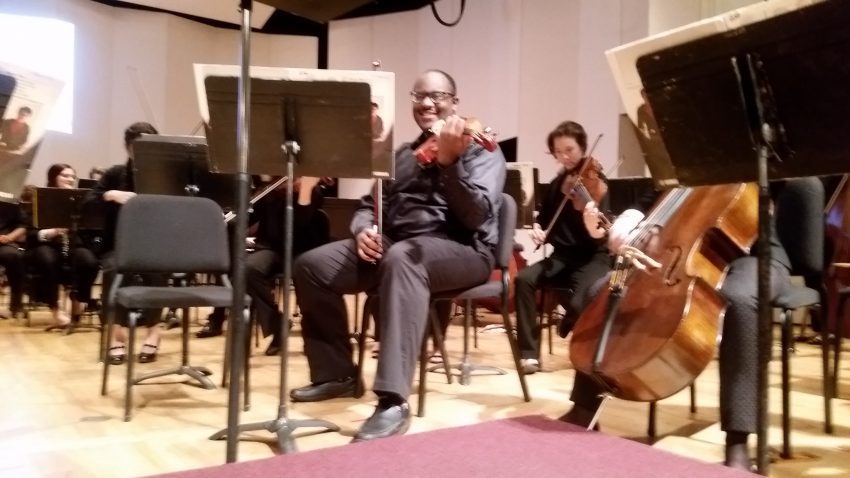 Belmont senior and music performance major Corey Starks was recently selected as the Principal Viola of the Guilford Symphony Orchestra at Eastern Music Festival in Greensboro, North Carolina.
"Being chosen as Principal is an honor given to those who have well-developed leadership abilities and mature playing," said his Belmont and Festival viola instructor Sarah Cote.  "I am very proud of Corey!  He did a wonderful job leading his section in Nicolay Rimsky-Korsakov's Scheherazade and the Rodrigo Concierto."
The Eastern Music Festival is a five-week program attracting music students from around the country and abroad. The festival's student orchestra rehearses six times each week and performs twice weekly.