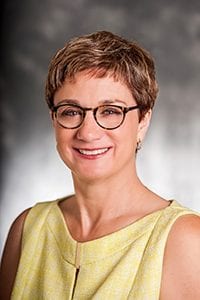 Assistant Professor of Entertainment Industry Studies Dr. Sarita Stewart was recently accepted into Leadership Music's Class of 2017. Comprised of 47 leaders throughout the industry, Stewart will be joined by professionals across the nation.
Leadership Music's 2017 class will attend an orientation and reception in September, an opening retreat in October, six day-long sessions each month subsequently and a graduation closing retreat in May.
According to a story published on Music Row, Senior Vice President of City National Bank and Leadership Music Selection Committee Co-Chair Diane Pearson said, "The Leadership Music Class of 2017 is an impressive group of industry professionals with a wealth of experience and expertise from a diverse field of those that work within the music business."
Pearson went on to say, "We had a record number of applications this year, and choosing 47 applicants from among those who applied is one of the most challenging tasks for the selection committee. The selection committee, composed of 28 alumni from every facet of the industry, deliberates over a four-week period, and makes every effort to choose the most balanced and diverse class possible. We all consider it a privilege to serve on this committee."
Leadership Music, founded in 1989 by music industry Leadership Nashville alumni, invites established music industry leaders to collaborate and explore issues in the field. With more than 1,100 graduates, the program allows participants to build lasting relationships within their industry.