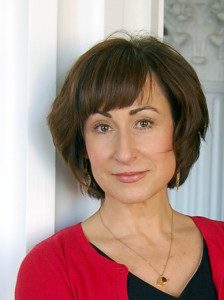 Professor of Sociology Andi Stepnick's book (with Kris de Welde), Disrupting the Culture of Silence: Confronting Gender Inequality and Making Change in Higher Education, was recently named an Outstanding Academic Title (OAT) for 2015 by Choice: Current Reviews for Academic Libraries. Choice noted that "this prestigious list reflects the best in scholarly titles…and brings with it the extraordinary recognition of the academic library community."
In 2015, Choice received approximately 25,000 submissions and approximately 7,000 were accepted for review. This year's OAT list contains 606 titles representing 54 disciplines. Stepnick's book is one of 14 in the social and behavioral sciences to receive the designation. Selection criteria include:
overall excellence in presentation and scholarship
importance relative to other literature in field
distinction as a first treatment of a given subject in book or electronic form
originality or uniqueness of treatment
value to undergraduate students
importance in building undergraduate library collections
Stepnick's text combines current research, case studies, suggestion action steps and hundreds of resources for information, advocacy and support. Stepnick said, "It's not enough just to document the challenges facing women academics. We need to create diverse, equitable university communities. I hope that this recognition will get our book into the hands of people who need it. Not just women academics working in hostile or challenging workplaces who are looking for advice, but faculty and administrators who want to understand the issues in order to make positive changes within their campus communities."
Choice calls the book "engagingly written and rich in formal data and telling anecdote…giv[ing] strong representation to women of color, disabled women, and lesbians in defining how 'women' experience (and overcome) diverse challenges. Variation among disciplines and between institutions is also highlighted. The beauty of the volume emerges most in its telling details."
Gayle Sulik (The Society Pages) called the book "an engaging, evidence-based toolkit for building gender equity in higher education." Penny A. Pasque, who wrote the book's forward, said it "walk[s] readers through the complexities of gender inequity in higher education including the intersectionality of gender, race, ethnicity, socio-economic status, motherhood, eldercare, academic jobs, contra-power harassment, trauma, mobbing, action strategies, and numerous other issues. [This] is an important book that contains the various components a facilitator, administrator, or faculty member might intentionally combine to use in provost and dean training seminars, faculty workshops, courses, reading circles, and multiple venues across campuses and professional associations."
For more information, click here. To purchase the book, click here.