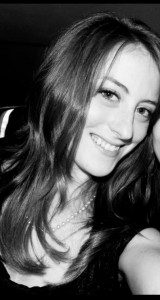 Music business alumna Megan Hamilton Smith, class of 2013, won an ACM Award for producing the Video of the Year, Mr. Misunderstood by Eric Church. Smith was hired as a full-time project coordinator at Q Prime after a successful internship, and her responsibilities have included everything from touring with Eric Church and managing his signature line of cowboy boots to recently working on music video projects.
When asked about her accomplishment, Smith gives all the credit to her team. "Eric Church is very authentic artist. He cares a lot about his music and every aspect of his career, and I think that comes across in everything," Smith said. "I also think John Peets's concept for the video is very relatable to a lot of people, including Eric, and Peets and his co-director Reid Long were able to really capture Eric's authenticity in this video."
Smith said the opportunities she had from her time at Belmont were essential in preparing her for her career. "I took advantage of as much as I could while I was there. I didn't know exactly what I wanted to do, so I just tried to learn a little bit about everything, and that's been very beneficial to my career," she said. "I work for a management company now, so I'm involved in a little bit of every aspect of the music business, and I don't think any other school would have been able to offer me the opportunities to get such a well-rounded and hands-on music business education."
Keeping in line with Smith's success, Belmont alumnus Mark Fuhrer recently signed an exclusive, global publishing deal with Universal Music Publishing Group Nashville via the company's joint venture with Droptine Music. See the article on Music Row.
Finally, alumna Emily Reid signed an exclusive publishing deal with Big Machine Records. Reid is a CCMA Discovery Finalist who has opened for artists including Dierks Bentley and Charlie Worsham. She cowrote "Two in a Million," the series finale duet for Disney's "Austin & Ally." Reid was also a featured artist for the Canadian clothing company, Roots. See the full article on Music Row.