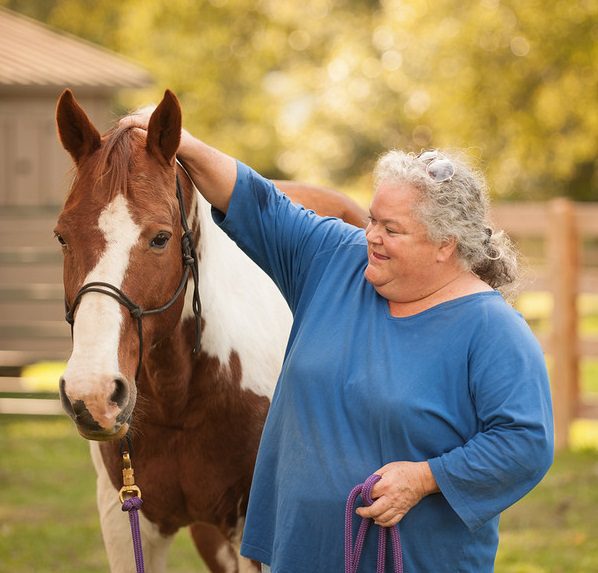 Professor of Religion Dr. Judy Skeen was recently the subject of a lengthy profile in Baptist News Global. The story highlighted Skeen's personal and professional journey as well as her innovative approach to spiritual formation which frequently includes help from unusual partners: horses.
Fascinated by horses' ability to read human emotions, Skeen created a First Year Seminar course years ago on the topic "Cross Species Communications: Through the Eyes of Other Creatures." Subtitled "Learning about being human by encountering horses," Skeen's class allows students the opportunity to visit the professor's Franklin, Tenn.-ranch where they interact with several horses on her seven-acre farm. The course was feature in the Fall 2013 issue of Belmont's Circle Magazine (p. 18-19).
The Baptist News Global article goes into great depth on the inspiration behind Skeen's work with horses in her classes as well as a spiritual director and retreat leader. The animals serve as partners in her quest to embrace stillness and presence. In the article Skeen notes, "I've spent a lifetime learning that being human isn't the problem. The gift is becoming fully human. It pleases God when we live our lives fully. When I do the best I can to live fully, I'm automatically inviting others to become more alive."
Click here to read the article in its entirety.