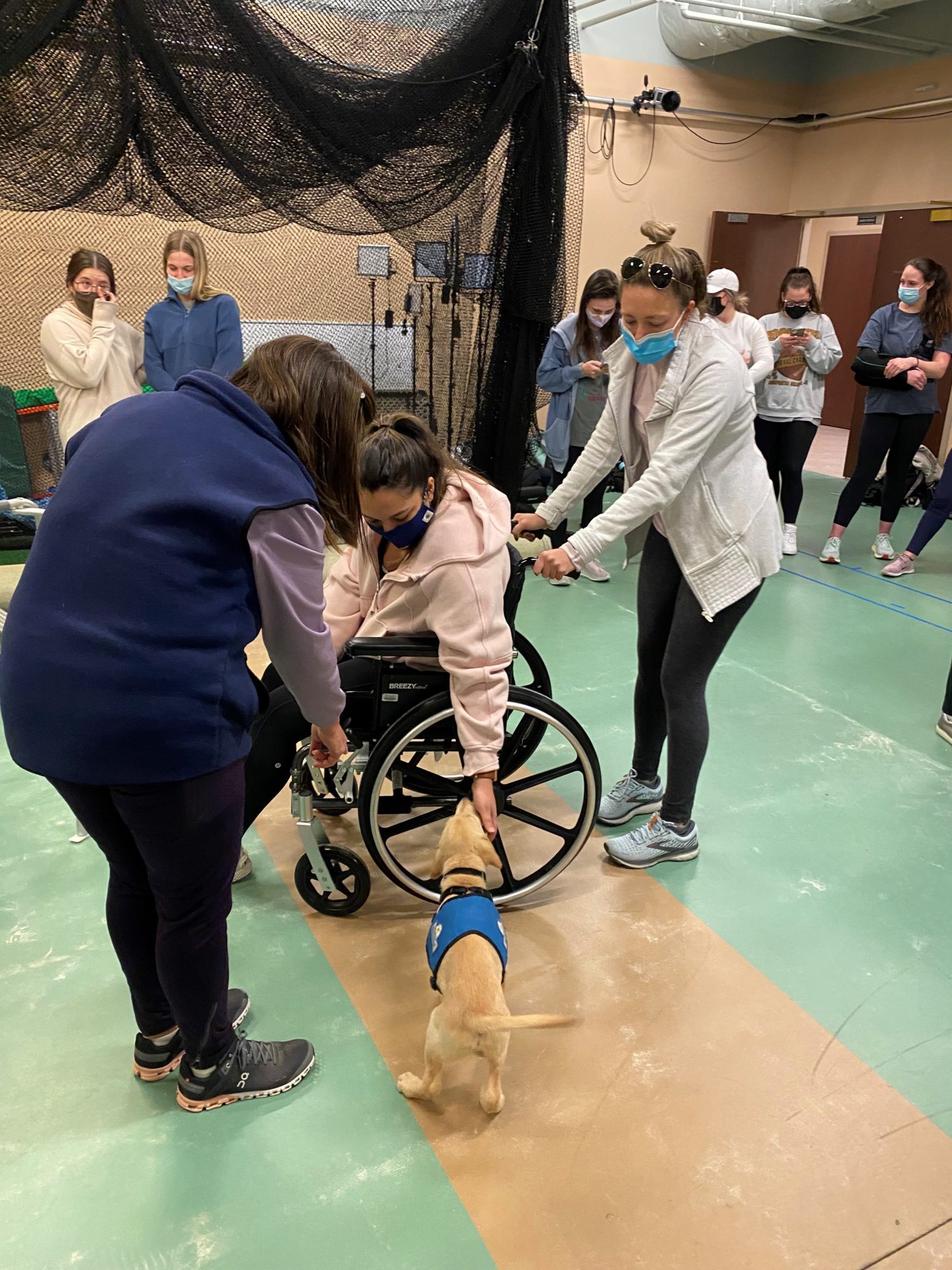 Christi Williams, associate professor in the School of Physical Therapy, and Amanda Stephens, physical therapist and 2020 alumna of the Belmont Doctorate of Physical Therapy program, created a special event for physical therapy students filled with puppy cuddles and kisses.
Four future service dogs and their volunteer handlers met with the physical therapy students to provide some much-needed pet therapy while also providing the puppies with the necessary exposure to people, new places and adaptive equipment.
The volunteers participate in a puppy raising program through Retrieving Independence, a local organization dedicated to training and placing service dogs with people to assist them. The puppies start training at a young age with their volunteer handlers as well as through a local prison training program before being placed with someone who has a disability who can benefit from the assistance of a canine companion.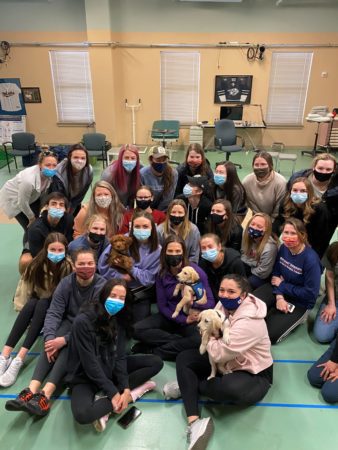 To learn more about Retrieving Independence, and how to support this organization, visit their website: https://riservicedogs.org/