Director of the Office of Community Relations Joyce Searcy recently hosted a group of students from the KYB Leadership Academy, a local program that exists to educate, train, coach and mentor young women with a focus on building skills that contribute to leadership development, civic engagement and social responsibility.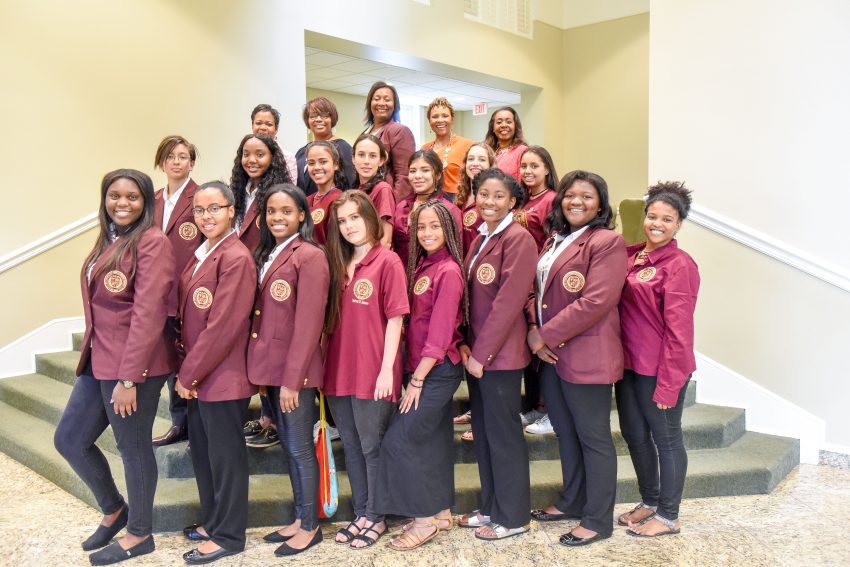 As part of the group's leadership training to become global women, participants from Nashville visited Colombia last year. While there, they met a group of young women who recently traveled to Nashville. The women came to tour Belmont and spent time hearing from Searcy, Vice President and Chief of Staff Dr. Susan West, Associate Dean in the Curb College Dr. Cheryl Carr and Director of Student Financial Services Pat Smedley. This group shared their own experiences as professional women and discussed their own paths to leadership. Next year, the young women plan to visit South Africa.
For more information on the Academy, click here.