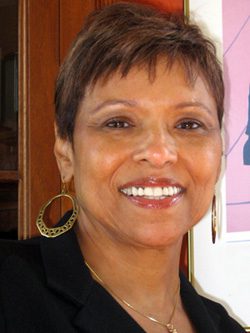 Joyce Searcy, Belmont's director of community relations, was recently elected to the Tennessee Women's Forum, a charter group of The International Women's Forum (IWF-TN). IWF is a gloabal organization advancing women's leadership across careers, cultures and continents by connecting the world's most preeminent women of significant and diverse achievement. Members come together across national and international boundaries to share knowledge and ideas, enrich each other's lives, provide a network of support and exert influence. Through the Leadership Foundation, IWF helps prepare future generations of women leaders. Currently, there are over 4,000 members worldwide.
Members are women of achievement who are receptive to association with other women on a state, national and global scale. IWF-TN consists of leaders and professional women who have regional, national and international influence. Each year, the top seven nominees who receive the most votes will be invited to join the forum.
This year, Searcy joins six other new members including Anne Courtenay Davis, Jaynee Day, Wanda Lyle, Lyn Plantinga, Renata Soto and Gail Carr Williams.
A reception honoring this year's new members will be held on August 23. For more information on IWF, click here.