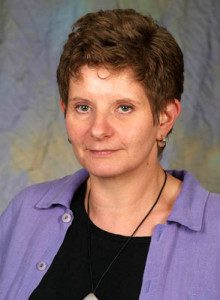 Fifteen  students participating in the 2015 Belmont in Berlin: German Summer Study Abroad program were recently awarded $1200 travel grants as part of an $18,000 grant from the Max Kade Foundation received by Associate Professor of German Dr. Regine Schwarzmeier.
The study abroad program will provide the students with a full immersion experience to begin their German language studies or further develop existing skills, as well as offer a first-hand glimpse of German culture. From July 3 until August 1, the students will attend language courses appropriate to their skill level and deepen their understanding of the German culture on walking tours through Berlin's historic city center and on the traces of the former Berlin Wall, learn about the history and presence of Jewish life, discover new urban developments, go to world famous museums and enjoy a night at the opera.
On an excursion to Potsdam they will visit Sanssouci Palace and tour its beautiful gardens. In Babelsberg, they will take a look at the history of the world's oldest large-scale film studio. During a weekend in Dresden they will discover the beauty of the city also known as the Florence on the Elbe River.
For more information on this program and others, click here.