A group of students and faculty from Belmont's School of Nursing attended the Tennessee Nurses Association meeting Oct. 23-25 in Franklin. The conference, entitled "Nursing Ethics: Commitment, Compassion, Quality Care," featured a legislative panel with Tennessee legislators, keynote speakers and podium and poster presentations from nursing students and leaders from around the state.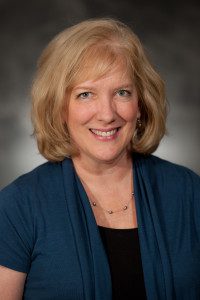 Assistant Professor of Nursing Dr. Sandy Murabito was installed as president of the organization, having served the past year as president-elect, Assistant Professor of Nursing Dr. Donna Copenhaver was elected as secretary and Instructor of Nursing Tracy Wilson continues on the state-wide nominating committee. Earlier in the month, Assistant Professor of Nursing Dr. Loretta Bond was elected as vice president for the Nashville district. Additionally, a total of 8 students participated in the jointly held Tennessee Association of Student Nurses conference and participated in shared educational sessions.
TNA's Executive Director Sharon Adkins said, "I am delighted that Sandy has assumed the presidency and am sure that under her strong leadership, TNA will make an even greater impact on our profession and the health of our citizens."
During the annual gala on Saturday, Oct. 24, Professor of Nursing Dr. Leslie Higgins was presented with the Award of Excellence for Nursing Education.