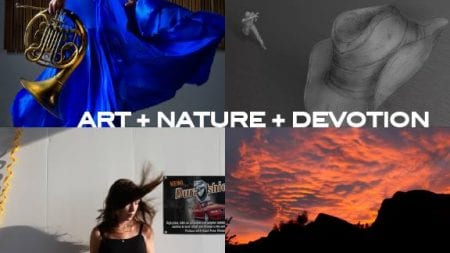 Christine Rogers, assistant professor of photography is traveling to the Museum of Contemporary Art in Tucson, Arizona to unveil her latest project in the collaborative series, Art, Nature, and Devotion, which pairs visual art with contemporary art music. This video piece was commissioned to pair with a live performance by the Tucson Symphony principal horn player Johanna Lundy and a piece of horn music called, "Sea Eagle" by Peter Maxwell Davies.
The Sea Eagle live on the coast of England. To create the video, Rogers used a local car wash to create the atmospheric and abstract wind and water.
Rogers will attend the live performance at the gallery opening and a second premiere at a Tucson movie theater.