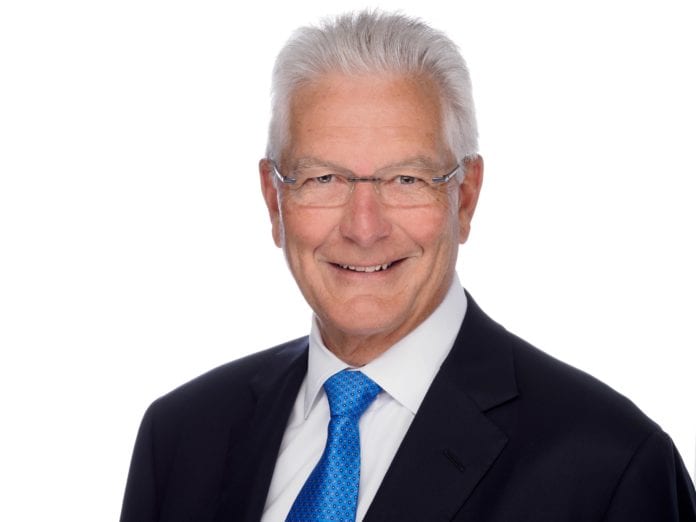 R. Milton Johnson, the retired HCA Healthcare chairman and CEO, was recently unanimously elected as the new chair of the Belmont University Board of Trustees. Johnson will step into a role currently held by retired BellSouth/AT&T-Tennessee executive Marty Dickens, who has led the Board since 2005. Johnson, a 1979 Belmont graduate who currently serves on the Board's Executive Committee and chairs the Academic Affairs Committee, will assume the new role June 1.
The transition is a timely one, coinciding with the May 2021 retirement of long-time Belmont President Dr. Bob Fisher. "I've long said that having an involved, supportive Board is what enabled me to successfully serve as Belmont's president for the past 20 years," said Fisher. "Having Marty Dickens as chairman gave me and Belmont a tremendous advantage. I'm incredibly grateful for his leadership, and I'm equally excited for Milton Johnson to take the reins. As an alum, he represents what Belmont is all about, truly using his education to make transformational change in the world. With his guidance I'm convinced the best is yet to come for Belmont."
Dickens added, "Belmont is so fortunate to have Milton Johnson take over as chair of the Board of Trustees. He has consistently demonstrated his passion for education, and for Belmont specifically, throughout his life, and I know he will do a wonderful job leading the Board as the University heads into an exciting future."
A 37-year veteran of HCA Healthcare, Johnson served in various financial and senior management positions for the company that now includes 184 hospitals and 2,000 sites of care located in 21 states and the United Kingdom. Johnson has remained a dedicated leader and supporter of the University's mission since his graduation, and he and his wife Denice are active in the lives of Belmont students. The couple created the R. Milton and Denice Johnson Bridges to Belmont Endowed Scholarship Fund in 2015, which helps to provide full scholarships for qualified, high potential students from Metro Nashville Public Schools to attend Belmont. In addition to their financial support, the Johnsons spend substantial time each year with the more than 120 students whose experience at Belmont is made possible by their gifts.