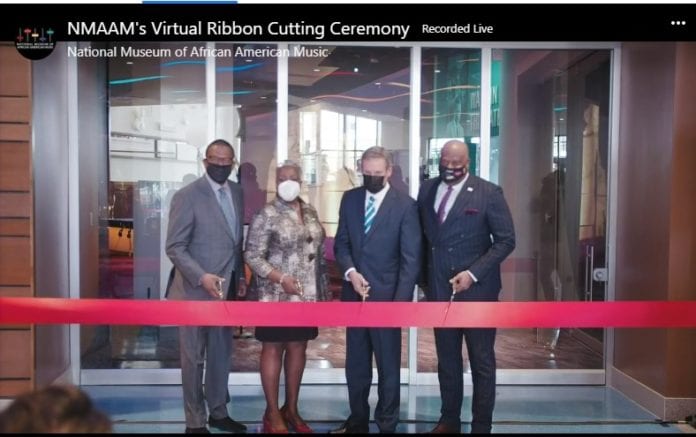 In celebration of the official opening later this month, the National Museum of African American Music held a virtual ribbon cutting ceremony on Monday, January 18, 2021, coinciding with MLK Day. Museum President and CEO H. Beecher Hicks III and special guests commemorated this milestone event in the museum's history through a live streamed event which can be viewed here.
Timed, self-guided tours on Saturdays and Sundays will be offered when the museum opens on January 30, with additional days becoming available later in the spring. Tickets can be purchased at blackmusicmuseum.org/tickets.
Belmont University is a sponsor of the museum, both financially and in opportunities for growth and education. The University recently hosted a series of webinars for students and the community to discuss racial justice issues within the music industry and also sponsored the Roots and Streams exhibition at the museum. The goal of the partnership is to foster sustained and impactful relationships that lead to better telling of its rich history and might also serve as a conduit for students to visit the museum, have potential internships and work collectively together.
Read more about Belmont's involvement here.