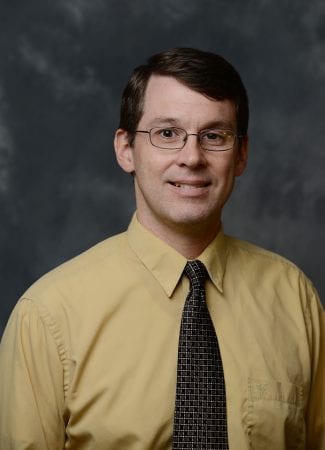 Belmont Chair and Professor in the Mathematics and Computer Science Department Dr. Andy Miller was recently interviewed by FOX17 regarding the effects of autonomous cars on Nashville's traffic. The story, completed by Matt Alvarez, features information from city leaders including Director of the Mayor's Office of Transportation and Sustainability Erin Hafkenschiel.
Miller discusses the impact driver-less cars could have on traffic, citing studies that have examined the effect of the vehicles on traffic by observing people driving in a circle and comparing the information to what it would be like with at least one driver-less car in the circle. "One of the things I talk about when I talk to people about traffic and the mathematics of it, I mention there have been studies that show there are phantom traffic jams that pop up just because people are reacting to each other," Miller said. "And just the presence of one car that's doing a better job of slow braking and pacing itself reduces the fake traffic jam in the circle."
To view the story in its entirety, click here.