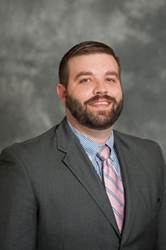 Assistant Professor of Communication, Dr. Nathan Webb, co-authored an article entitled "Student Views of Instructor-Student Rapport in the College Classroom" that was recently featured as a "Resource of the Week" at the Teaching Center at the London School of Economics.
Webb's article examines research that explains the link between classroom built rapport and positive learning outcomes. By using behaviors that students consider to be positive rapport builders, the article offers tips for teachers looking to strengthen their skills.
For more information, click here.