Belmont's Pre-Health Honor Society, Alpha Epsilon Delta (AED), volunteers for both the Vanderbilt Heart Walk and the American Cancer Society's Hope Lodge every year.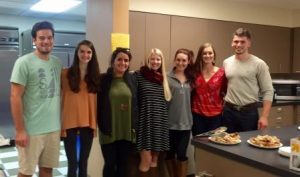 Club members recently served a pasta bar for the residents at Hope Lodge, an arm of the American Cancer Society that provides free housing and services to cancer patients during their treatment. While there, students served and spent time with Lodge residents. Throughout the year, AED provides multiple meals for the Lodge.
Club Community Service Officer Cody Rasner said "Volunteering at Hope Lodge is always my favorite event. You get to make dinner for people who are going through a tough time in life, eat with them, speak with them and you learn so much doing so."
Since 2004, The American Cancer Society's Memorial Foundation Hope Lodge in Nashville has offered a solution to cancer patients undergoing treatment far from home. By providing free housing, the Lodge reduces the financial burden of treatment and provides a much needed supportive environment.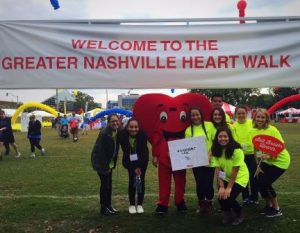 Additionally, AED participated in Vanderbilt's Heart Walk, a 5k fundraiser for the American Heart Association.  AED members participate in this event annually. Of this event Rasner said, "As with any of our service events, serving with your peers always helps build friendships, and that is also so great to see and be part of."