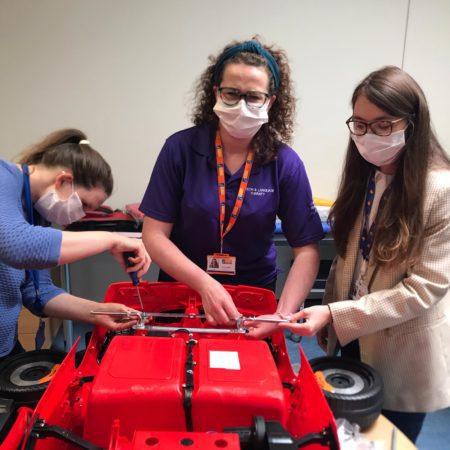 Associate Professor Dr. Teresa Plummer, PhD, OTR/L, ATP, CEAS, CAPS recently presented several sessions at the European Seating Symposium in Dublin. She was one of the invited pre-conference presenters where she taught European therapists to modify ride-on toys for infants with mobility impairments.
Plummer was one of three plenary address speakers for the conference. These sessions set the tone and provided the most current evidence of a specific topic of interest. In this case, Plummer presented the current and emerging importance of on-time mobility for infants 12-36 months.
Additionally, Plummer presented three other workshops to the audience of more than 500 from more than 26 countries.