This spring, Ocean Way Nashville and Middle Tennessee's Make-a-Wish Foundation united to fulfill a lifelong dream for 16-year-old Samuel Shannon. When the North Carolina native was diagnosed with scleroderma four and a half years ago, he could barely make a fist. Although his illness has affected his fingers, Sam is still an avid guitar player. Through Make-a-Wish—with the help of Ocean Way Nashville—he was given the opportunity to professionally record two of his original songs and learn about the recording and editing process in the studio.
Accompanying Sam on "Wish Day" were his parents Elana and Jason Shannon along with president and CEO of Make-A-Wish Middle Tennessee Beth Torres. Ocean Way's director of operations Joe Baldridge was instrumental in planning and coordinating the session.
With community at its core, the Make-A-Wish request was an easy 'yes' for Ocean Way. The team ran the session with the same expectations as any other commercial session. The day described by Baldridge was both a community and skill builder for the Ocean Way team.
"It's important to listen to people and come alongside them in both a community and creative sense," he said. "This can be a transformative process for everyone involved. If you can make it a good experience on multiple levels, you've got to say yes."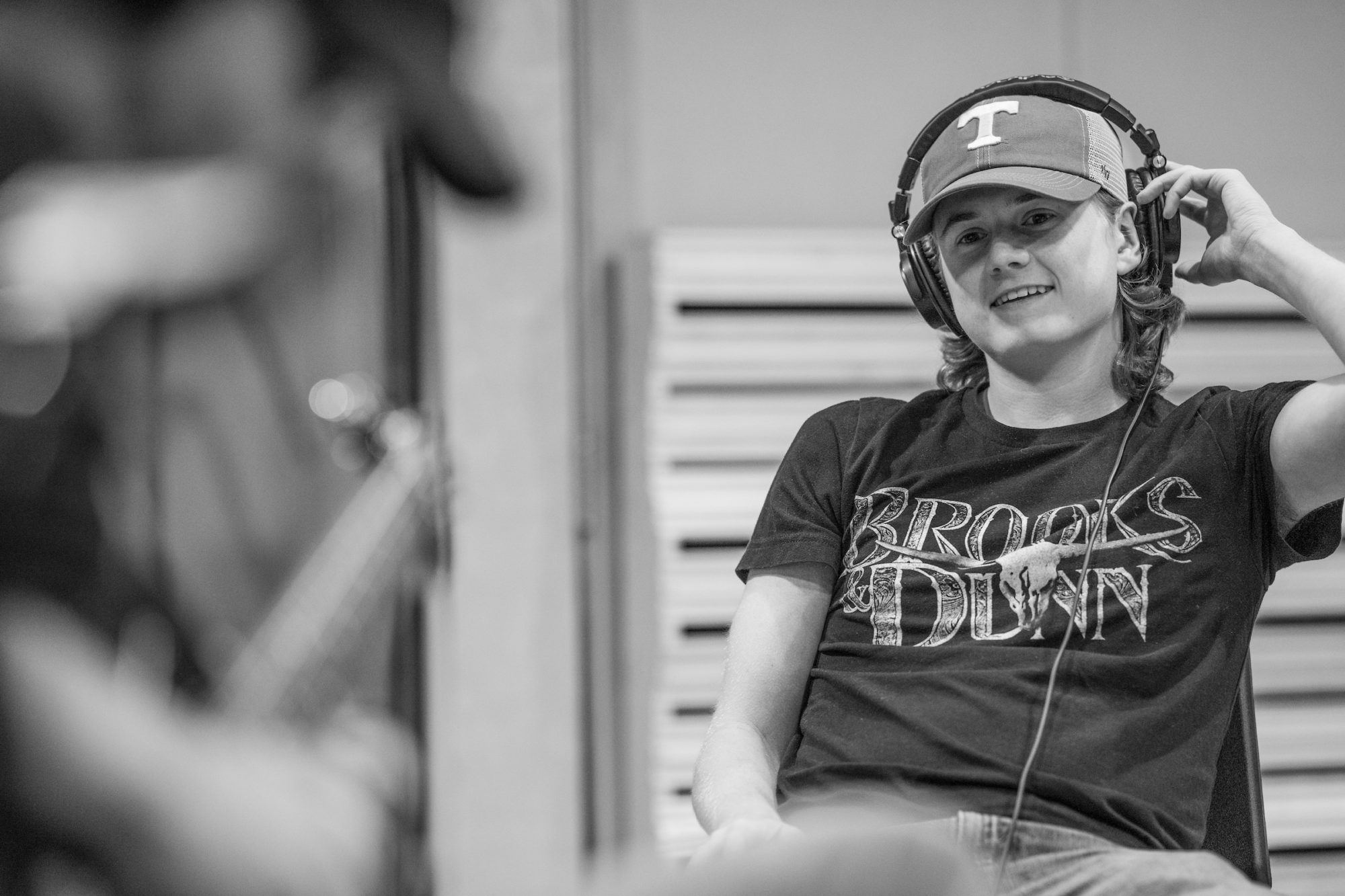 As one of the largest [recording] rooms in town, Ocean Way Studios can accommodate a 60-to-70-piece orchestra for a single session. The studio serves a diverse list of clients spanning various styles from pop/rock to country to classical. While the studio is best known for its recording capabilities, Ocean Way is a place to not only record songs, but create media such as games and trailers.
The players and engineers for Wish Day were a team of Belmont alumni including:
Jackson Anderson, '22 – electric and acoustic guitar
David Crutcher '17 – Keys
Garrett Arwood, '21 – Bass
Cole Pomeroy, '22 – Drums
James Russell, '19 – Engineer
Jase Keithley, '21 – Assistant Engineer 
Hunter Meredith, current media studies student – Videographer
"It was our pleasure to get the opportunity to serve and inspire Sam," said Baldridge. "I hope what we create together can inspire others to get more involved with dream-making for those who are facing struggles beyond their control." 
As Sam enters medical remission and continues writing music, he hopes that the use of his wish can be channeled to give back to the community.