This semester, Belmont Occupational Therapy (OT) and Physical Therapy (PT) welcomed Able Youth for its annual Independence Camp, held on Belmont's Campus this fall.
ABLE Youth is the only organization of its kind in Nashville and works to provide opportunities for youth who use wheelchairs to learn independence, skills and sports. Teaching kids the importance of complete independence in all activities of daily living leads to higher self-esteem, motivation and desire to excel.
Able Youth participants started their day in Belmont's Activities of Daily Living (ADL) Lab with setting goals and choosing a specific task to practice and improve on including laundry, making a bed, sweeping the floor, cooking and cleaning dishes.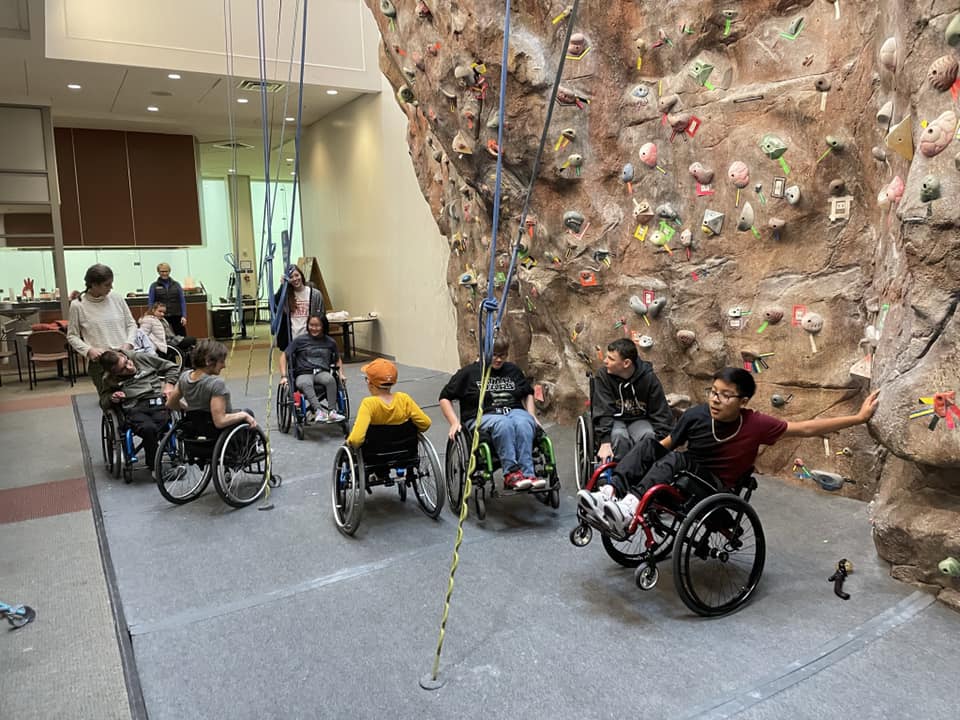 Belmont's ADL lab has multiple kitchen and bathroom layouts with varying modifications, allowing students to practice and discover which features they prefer. In addition, students ate lunch in the dining hall where they learned how to navigate getting and carrying food in their wheelchairs. Youth also practiced wheelchair navigation skills—including wheelies—at the climbing wall, taking advantage of softer floors.
"Having Independence Camp at Belmont this year provided a much different experience for ABLE Youth participants than in years past," said OT assistant professor Missy Bryan. "This experience touched multiple pathways from whole-person formation to integrative health and well-being for all. Kids who have a mobility impairment who are seeking skills for independence were able to see potential future paths, whether that is college or something else. They could see what it was like to be on a college campus and learn about future mobility skills that would be required of them."  
Twelve OT and PT students volunteered including an undergraduate student enrolled in the 3+3 exercise science/occupational therapy program. All OT students are required to volunteer four hours per semester.
"Service is an integral aspect of both University life at Belmont and being an occupational therapist. We have students target their volunteer time towards populations they're interested in, or in populations they do not have experience with," said Bryan. "This provides well-rounded preparation for interacting with a variety of people."
Occupational and physical therapists work collaboratively, but each have distinct functions on a patient's care team. OT is primarily focused on participation in occupations, or things people want and need to do in life. Occupational therapists take into consideration a patient's environment and context and can make modifications to an activity to help a patient find success. PT is also focused on participation but through a muscular and skeletal lens. Physical therapists work to optimize the body to enable greater participation.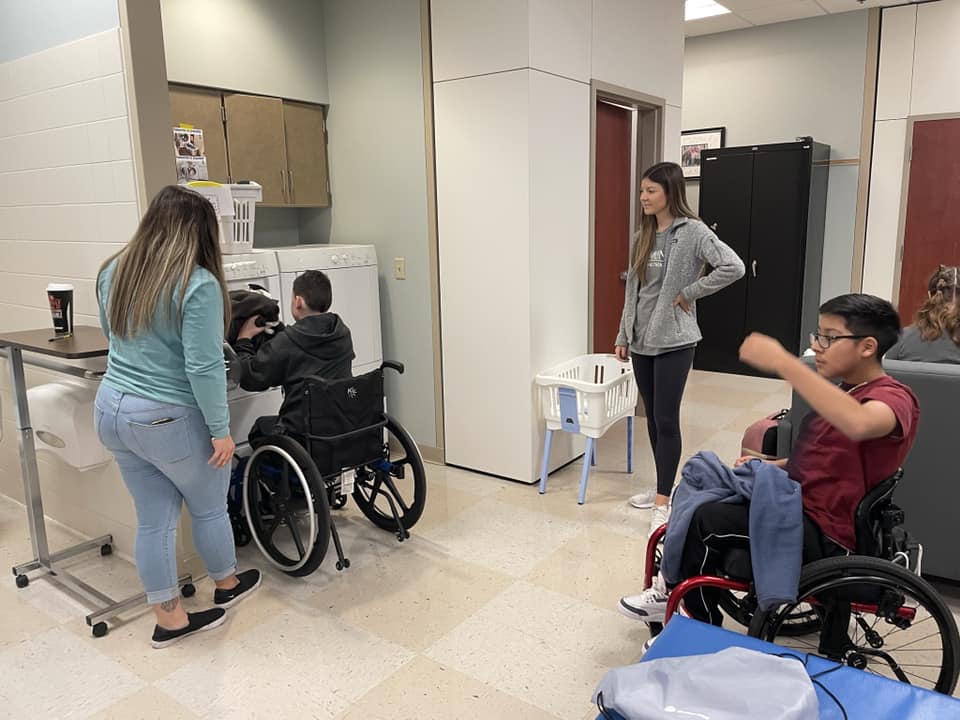 Interested in studying to become an occupational or physical therapist? Learn more about Belmont's graduate health sciences programs.