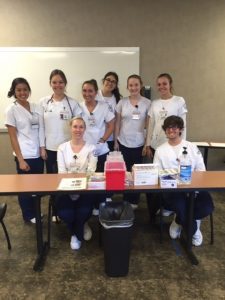 Junior and senior Belmont nursing students participated in a flu vaccine event for refugee families at Siloam Family Health Center on Saturday, November 12. The students served 67 individuals with vaccine provided by Walgreens.
Participating students gained valuable clinical experiences while serving neighbors in our area. One student said, "This was a great opportunity. I love working here and would like to come back to volunteer on my own time."
The group worked alongside faculty members Ms. Jean Blank and Drs. Susan Taplin and Martha Buckner.