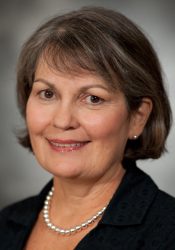 College of Health Sciences Simulation Director Dr. Beth Hallmark and School of Nursing Professor Dr. Lynne Shores recently published a review article entitled "Safe Patient Handling and Mobility" in the peer-reviewed journal "Nursing Clinics of North America." The article was co-written by Dr. Patricia Mechan, a physical therapy clinical consultant with Guldmann, Inc..
The article highlights educational, practice, policy and legislative efforts needed to reduce the problem of work-related injury in health care, emphasizing the interprofessional perspective.
Belmont's Simulation Center contains ceiling lifts and other state of the art lift equipment used to educate students in the most advanced, safe handling techniques.