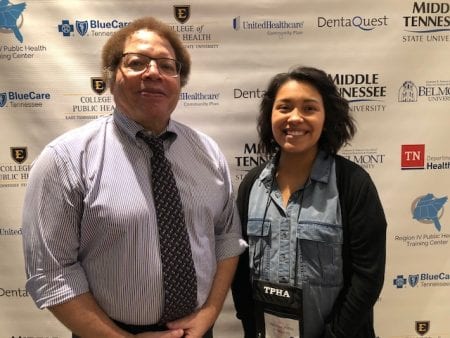 Dr. Jennifer Hicks, a Doctorate of Nursing Practice (DNP) at Belmont alumna, recently received the Excellence in Public Health Nurse Award at the Tennessee Public Health Association's annual meeting held in Nashville last week.
This highly competitive award recognizes a nurse who is respected by co-workers and peers in the community and demonstrates clinical excellence in supporting public health goals and objectives.
Hicks is a May 2016 graduate of Belmont's DNP program and currently works as a Family Nurse Practitioner at the Rutherford County Health Department.