Professor of Pharmacy Practice Hope Campbell, PharmD, BCPS, spends her mornings adjusting, creating and monitoring drug regimens in the hospital before heading to the classroom in the afternoons. However, it was her activities in the garden that caught the attention of the producers of the "Volunteer Gardener" series on Nashville Public Television (NPT).
Dr. Campbell's feature on container gardening is her second appearance in the series. The first broadcast was Thursday, April 28, and the episode will repeat on Sunday, May 1 at 9:30 a.m. First up on episode 17 of season 30, her segment is also available on YouTube and on volunteergardener.org.
Dr. Campbell grew up in the tropics with lush vegetation and flowers but credits her dad for getting her hooked-on gardening. She describes getting inspiration while gardening and sometimes captures her thoughts in a devotional she calls #LessonsFromMyGarden, even writing one as she reflected on her interaction with NPT producers in her garden. See that devotional below.
Lessons from my garden_38
A Different Perspective
For my thoughts are not your thoughts, neither are your ways my ways, declares the Lord. For as the heavens are higher than the earth, so are my ways. Isaiah 55:8-9 ESV
My cellphone rang, and an unknown number displayed. Tired of scam calls and sales pitches, I hesitated to answer but did. A local TV station wanted to film my garden, but if I agreed, it would happen in just six days. With just six days before filming, I had a lot to do. In the midst of the garden, I have a fountain with cranes shooting water out of their beaks. One slight problem – the fountain was not working optimally. What a pity, it would have made a great backdrop, so I hurried to get it fixed.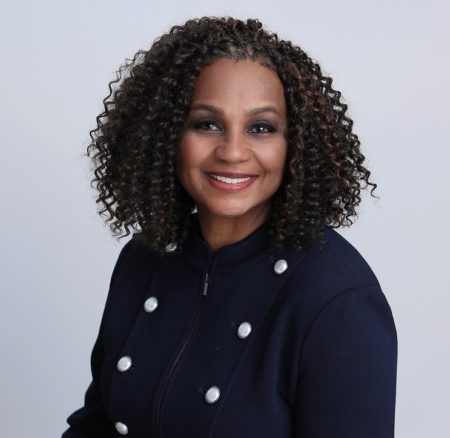 On the day of the filming, I was nervous as the interviewer and photographer arrived. Mother Nature was not fully cooperating, but the roses and hydrangeas were at peak performance, and their fragrance filled the air. Soon the producer arrived, and she was in the garden for about three minutes before she said, "Would it hurt anything if you turned off the fountain and the pool pump?"
My mouth said, "No problem at all, I can take care of that," but my mind fought back. "Oh no, she did not! Does she know what I had to do to get the fountain functioning?"
Ignoring my thoughts, the producer continued, "The extraneous sounds will compromise the recording because the microphones are very sensitive." We saw the cascading water of the fountain differently. Where I saw ambiance, she saw distortion. We certainly had a different perspective.
We are upset when we are rushing to a function and get what seems like every stoplight. Those same stoplights are a welcome break, however, when we need to finish applying our makeup. The wind ruffling our hair makes us roll up the car window, but patients who suffered hair loss due to chemotherapy pray for the day when they will have enough hair that can get ruffled in the wind.
Likewise, God sees us and our circumstances differently. Where we see despair, God sees hope. Where we see obstacles, God sees opportunities. We may not always understand His ways, but we need to trust the process. We need to yield our will over to God and let Him be the producer of our lives.
#lessonsfrommygarden #differentperspectives #Trusttheproducer #letHimProduceYourLife