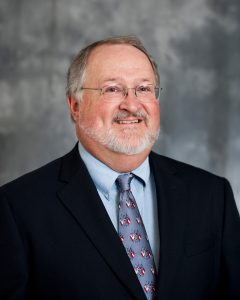 Dr. Steve Murphree, professor of biology and entomologist, gave an introduction to the film "An Introduction to Microcosmos" as part of the Belcourt Cinema's Science on Screen series on Saturday, March 18. Insect specimens were on display in the lobby before and after the screening.
The Belcourt's summary states "French filmmakers Claude Nuridsany and Marie Perennou bring us this gorgeous, detailed documentation of the day-to-day lives of a variety of insects inhabiting a meadow on a pleasant summer's day. Reveling in the miniature dramas of its subjects, this triumphant celebration of the limitless wonders of nature uses cutting-edge time-lapse, slow-motion and macro photography to capture a world we rarely envision."
During March, the Belcourt features Science on Screen® for the fourth year, a national initiative made possible through a grant by the Coolidge Corner Theatre, with support from the Alfred P. Sloan Foundation and tied directly to the Belcourt's ongoing education and engagement programs. The Belcourt is one of a select group of theatres nationwide to receive this grant. Science on Screen® is a series of film screenings accompanied by discussions with leading scientists, engineers, biologists and other experts.