Sophomore Missy Martin is making her way through the ranks of The Project Green Challenge, an international 30-day eco challenge, hosted by non-profit Turning Green, inviting close to 4,000 students representing 422 campuses globally to complete challenges each day. According to an article on EcoWatch, "Its goal is to inform, inspire and mobilize, to create a global call to action for college and high school students inspiring the transition from conventional to conscious living."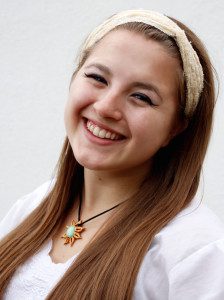 To be a finalist, Martin earned the most points out of any student. She completed an online exam and submitted the reflection video below. The first challenge is "green," and it builds up to "greener," "greenest" and sometimes "extra credit" depending on the day. There is a theme each day that goes with the challenges, and students start at the lowest "green" level and work their way up. As an individual moves up to each level, he or she can obtain more points. Judges at Turning Green look over the work and award points to those who have completed the challenges thoroughly and give prize packages to the top 10 "greener" and "greenest" submissions. 
Belmont finished 5th in the world, and individually, Martin placed first and will be part of the finals at the end of November. Martin is pursuing a double major in environmental science and social entrepreneurship with a minor and concentration in public relations and contemporary social issues, respectively.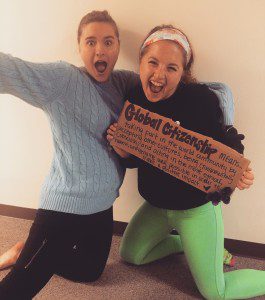 "The guidance and resources Turning Green provided me this month epitomizes the root of relationships, the budding of connections and the blooming of friendships in the global community by providing me the opportunity to engage in discussions and take action with local leaders, school administrators, peers, friends and family," she said. To read more about Martin, her passions and how she became involved with the competition, read her finalist profile or view her PGC Portfolio.
The next step for selected finalists is to travel to San Francisco from November 18-23 for the PGC 2015 Finals, an eco summit where they will work with like-minded peers and esteemed eco leaders, while sharing their PGC experiences and compete become the PGC 2015 Champion. At the end of the summit, finalists perform a mock TED talk in California for a panel of judges and the chance to win the prize package valued at more than $12,000.