Belmont recently received the 2023-2024 Silver Military Friendly® School designation for the ninth consecutive year. This designation indicates greater support and better outcomes for veterans and military-affiliated students who attend the university.
Within the Belmont College of Law, a unique intersectionality exists for military-affiliated students who manage the rigorous demands of the program while simultaneously fulfilling their military service requirements. A juris doctorate degree provides varying opportunities to students and alumni who serve in military branches.
Second Lieutenant Wade LoPiccolo was commissioned to the United State Marine Corps in August 2021 and is a second-year law student (2L). The Franklin, Tennesse native chose to study law at Belmont over four other schools that accepted him.
"My family lives 10 minutes down the road and I felt that I wanted to be close to home," LoPiccolo said. "After all the research, coming for a tour and now as student, I truly believe that the school, professors and the whole program is second to none."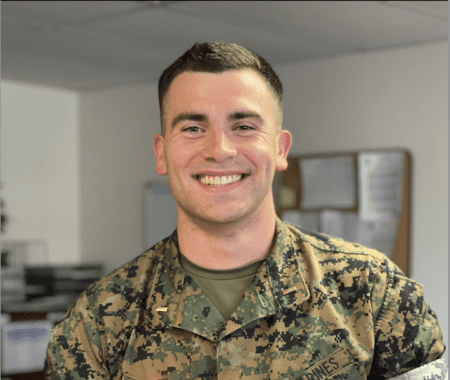 As a Student Judge Advocate for the Marines, LoPiccolo provides services for legal agencies and commands. Upon graduation, he will be promoted to Judge Advocate General (JAG) where he will be a litigator for Marine officers. The College of Law has several alumni who have served and currently serve as JAGs.
"I was an early start," LoPiccolo said. "Most of the people I commissioned with were commissioned after their 1L year. That's the best thing about this program. It allows for students like me to have real experience, like an internship, but it is our career that we're doing."
Currently in her third year of law school (3L), Rachel Sistrunk wanted to be a Bruin since touring the campus as a prospective undergraduate student. The Air Force's Funded Legal Education Program (FLEP) helped make Belmont a financial possibility.
"Since third grade, it's always been a goal of mine to go to law school," Sistrunk said. "The idea of justice has always intrigued me. A big problem in the military recently has been sexual assault cases. In all services right now, there are special victims' counsels. I have the potential to be an attorney for somebody who was a victim of sexual assault or domestic assault. I want to do that in the Air Force."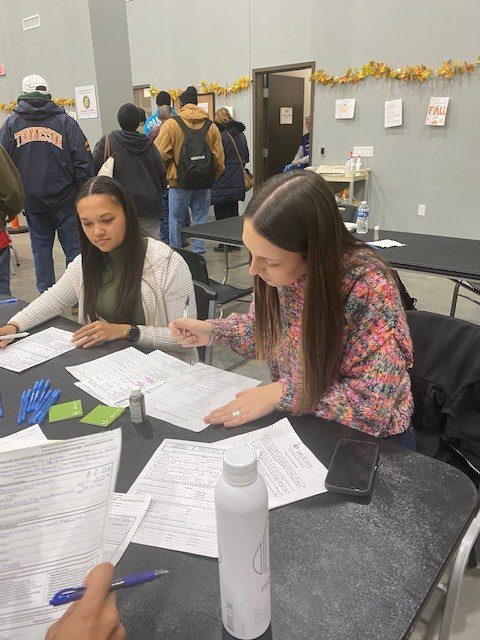 A dedication to community service is a hallmark of Belmont law students. Last spring's graduating class had the highest number of students participating in pro bono work. Throughout this academic year, Sistrunk logged over 53 hours of pro bono work by participating in the Legal Aid Society as well as volunteering in bankruptcy and expungement clinics. Her volunteerism will earn the May graduate state and campus recognition. She will receive the Law Student for Justice Award from the state and the Pro Bono Pledge Award and graduation chord from Belmont.
"My motivator is helping those that need it and can't necessarily afford it," she said. "In the Air Force, I don't really get to do that too much. We can advise people in the military but, other than that, we don't get that opportunity to really go out and help people that way. So, I'm really trying to take advantage of it right now. A lot of people don't know their rights or don't know that they have access to certain things."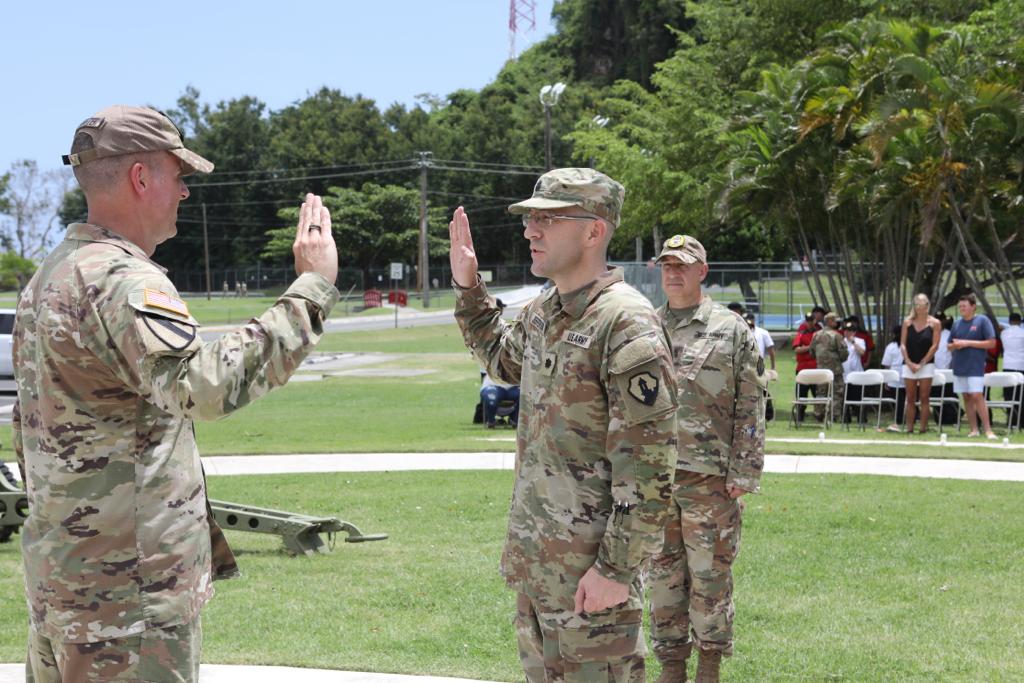 As a Lieutenant Colonel in the United States Army Reserve, 2019 alumnus John Jefferson frequently travels to San Juan, Puerto Rico to be with his unit. At home in Tennessee, Jefferson was recently promoted to Assistant General Counsel for the Administrative Office of the Courts in the Tennessee Supreme Court.
He credits successfully managing a "dual life" as a reservist and civilian to the foundations set during his time at Belmont. Considered a non-traditional student, Jefferson had a family when he started the program in his thirties. One weekend each month and two weeks in the summer were reserved for the Army while he was a full-time student.
"Belmont Law taught me how to think methodically about the rules, exceptions to the rules, about the judiciary, and how the rule of law plays in our lives," Jefferson said. "I caught a passion for the efficient administration of justice. How it ties into what I do in the military and project management, and that all came together working for the courts."
In September, Jefferson will assume command of a battalion in Kentucky, much closer to home than his monthly travel to Puerto Rico. This dual life allows Jefferson to perform exceptional military service in tandem with playing an integral legal role at the state level.
Equipped with a law degree from Belmont, many military-affiliated students can continue their military service and work in the legal space, fulfilling the desire for duty through service and a passion for law.