Marissa Begin, student supervisor of the Pipeline Project 5.0 and junior entertainment industry studies major, will lead a team of eight other students to present the group's research findings to six big-name companies in the music industry including TuneCore, Warner Music Nashville and the Grand Ole Opry next week.
The team has spent the last 10 weeks pulling extensive research by conducting surveys, focus groups and interviews to provide insight and suggestions on topics provided by the sponsors. Begin is a returning member after spending last summer with the Pipeline Project 4.0, and accepting the invitation to serve as the student supervisor this year to help guide and prep the team through the unique process.
Begin said the program has taught her invaluable career lessons including flexibility, building community within a team, the importance of hard work and most importantly, humility. "At the end of the summer we present our findings to the sponsors. Most of the time, they're not checking in on our progress every week so it's our job to answer their questions concisely and accurately. You can't fake 10 weeks of research, and you certainly can't do it alone," she said. "I've learned so much, and yet I still know nothing. Being able to speak on specific topics we've worked so hard for is a great feeling, but also being aware there is still so much to learn is something I have greatly accepted."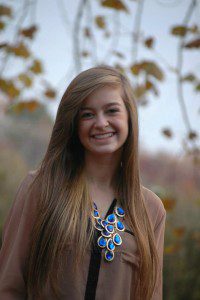 One reason Begin calls the Pipeline Project her favorite experience at Belmont is the sense of close community she feels within her team. She told the story of the Pipeline Prom, that began as a joke, but quickly turned into a tradition. Created by Pipeline 4.0 team, the group dresses up and goes to a nice restaurant for dinner. When Begin told this year's group about it they immediately wanted to plan one of their own. "Last Sunday we dressed up and went to a nice restaurant to listen to one of our members play piano, which was another special moment. We took pictures and talked about anything but work, and it was nice. I love being a part of these kind of traditions…as nerdy as they may be," she said.
Begin stressed that the Pipeline Project is a great program to enhance academic learning and build strong relationships. She recommends other schools start similar programs that teach hard work, preparation and forward thinking, even if it isn't focused on the music industry. She said the sponsors invest in this project because they value education and want the students to learn more about the business so they enter the work force as strong, intelligent and innovative individuals who can be catalysts for positive change in the music industry. Programs like these push students to work harder and build important professional relationships before they graduate.
Begin's advice to other students interested in the industry is to
surround themselves with like-minded people who have similar values and goals, because it becomes a lot easier to succeed if there are others around to keep participants accountable.
Begin gives credit to the supportive professors and advisors, as well as other driven students, for her success in this role. "Belmont has provided me with endless opportunities to build meaningful relationships and constantly look for what's missing in the market place. I feel well-prepared going into my last year and a half at Belmont and look forward to post graduation," she said. "I hope down the road I am performing, whether it be in theater, live performance, acting or public speaking. Regardless of where I end up, I love Nashville, these people and the art of entertainment and hope to be as involved as I can."