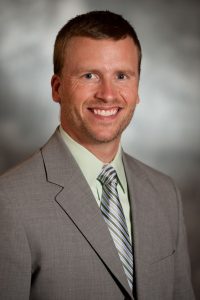 Associate Professor in Belmont's Theatre and Dance Department Brent Maddox was recently singled out by the Nashville Scene for his role in Studio Tenn's production of "The Elephant Man," which ran from February 16-26 at the Factory at Franklin. Maddox performed as Frederick Treves, a surgeon who rescues one of the main characters and cares for him at a hospital until his death. The Scene's review of the play says, "Maddox's finely etched portrayal of Treves is the necessary complement to the production's overall success, in much the same way that the play Equus is about a troubled young man but is just as certainly the story of his psychiatrist. You can't have one without the other."
The review also mentioned theatre alumna Rebekah Lecocq, musical theatre alumnus Matthew Rosenbaum, theatre BFA performance student Mckenzie Wilkes and musical theatre students Anna Dewey and Jake Perotti, all of whom were a part of the production's cast.
For more information on Belmont's involvement in this production, including alumni and student behind-the-scenes roles, click here.