We are surrounded by billions of microscopic organisms: bacteria, viruses, fungi and protists. This summer, local MNPS high school students spent a week in Belmont labs making these invisible microbes visible.
Dr. Becky Adams, assistant professor of biology, and Dr. Beth Bowman, director of undergraduate research, hosted eight students from local high schools—Overton, Hillwood and Hillsboro—for a week-long summer camp. The program, Visualizing our Invisible Surroundings Immersion at Belmont Labs (VISIBL), which launched its inaugural year this summer, was focused on environmental microbiology. During their research experience, students performed experiments to learn about these organisms that are normally too small to see.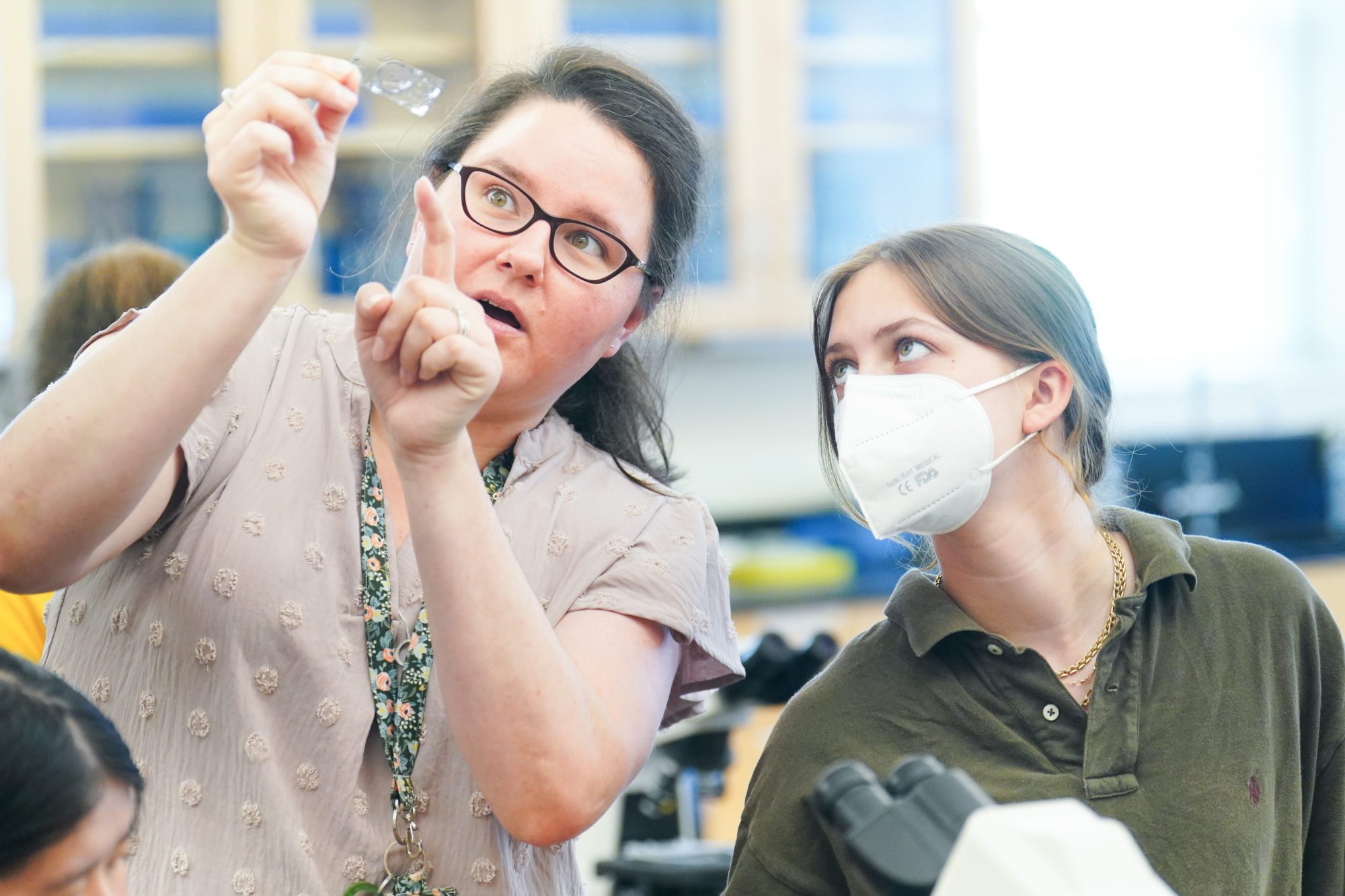 Participants were nominated by their science teachers to participate in this experience—performing biological experiments that allowed them "see" the bacteria and viruses found in the environment, including in soil and on skin. Students grew microbes on petri dishes, used microscopy to zoom in on bacteria and other microbes, and observed the viruses that kill bacteria by analyzing bacterial death. Over the course of their experiments, students worked together to reinforce the concepts they learned and concluded the week by developing posters that showcased their research to bring back to their local schools.
"My biggest goal was to show students that doing science helps us to our world better, by peering into the parts of life that they don't normally get to see," Adams said.
Dr. Adams and Dr. Bowman, who are twin sisters, started VISIBL to give back to the community. When they were high school students in Nashville themselves, they participated in a similar hands-on science program at Nashville's St. Thomas West hospital. "Conducting science at this level can be a transformative experience that many high school students may not be able to experience," Bowman said. "We want to use Belmont's resources to spark scientific curiosity in young people, the way our interests were sparked when we were younger."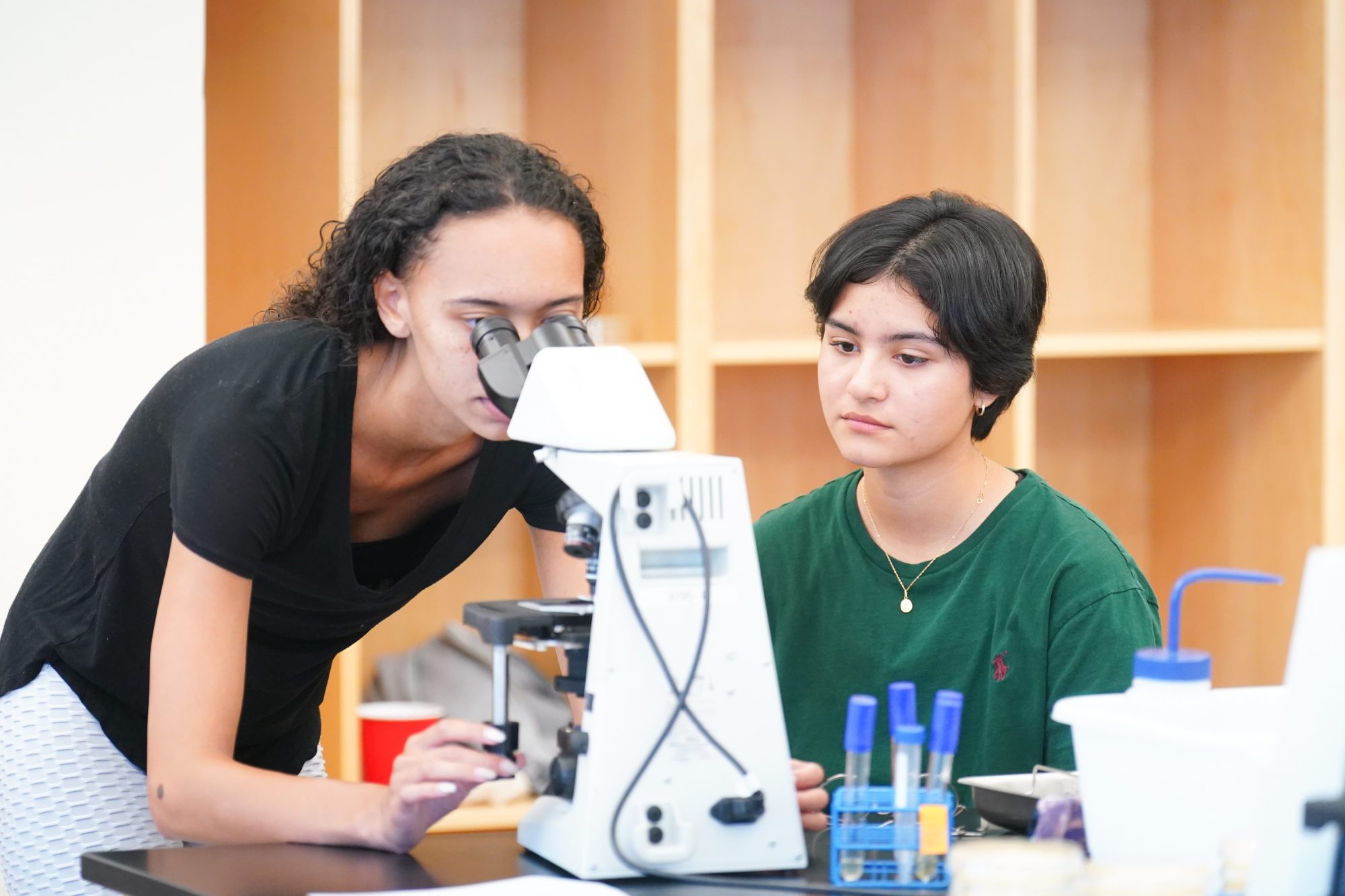 The program was supported through the help of Nya Sabye, a junior biochemistry and molecular biology major at Belmont. Nya served as a peer mentor to both help students do the experiments at the bench and as a role model college student.
"I am truly honored that I got to participate in a program that gave me an opportunity to get insight perspective of how I want my future to look in college. Also, taking part in this program really built up my interest in Microbiology. Learning more in-depth about specific bacteria and viruses has me more observant of everything around me. Definitely an experience I will never forget!" said Dia Abdullah, a student participant from Hillsboro High School.
In the program's inaugural year, students participated free of charge thanks to funding by the Rob Fisher Endowed Fund for Environmental Science. Moving forward, Drs. Adam and Bowman hope to make VISIBL annual and expand to more local high schools across Nashville.